Regular price
Sale price
€25.90
Unit price
per
Sale
Sold out
Scopri la comodità di pagare in 3 comode rate,
seleziona
o
al momento del pagamento.
Artisan Easter egg resulting from the encounter between White Chocolate and pure Pistachio .

As Easter approaches, our master pastry chefs get to work for you and from their skilful and accurate work the Sciara Pistachio Egg is born!
An Easter egg with a truly Sicilian flavor made with the finest white chocolate and delicious pure pistachio paste.
The Sciara Pistachio Easter Egg is born from a simple and artisanal process .
The surface of the Sciara Easter Egg is smooth and green, a natural color derived only from the presence of Pistachio Paste mixed with chocolate.
In fact, to prepare the Sciara Pistachio Egg, we used only natural ingredients, without preservatives or colorings .
This delicious variant of the traditional Easter Egg will become the most desired gift for all Pistachio lovers!
In the package, together with the Sciara Pistachio Egg you will find a delicious surprise , also signed by Sciara!
Sciara Pistachio Egg is also available in the Pistachio Egg with 500 gram grains version.


Origin of the Easter Egg :
The egg has always been a symbol of life. Already the ancient Persians had the habit of giving each other eggs in spring as a symbol of nature coming back to life. The custom of donating eggs for Easter was born in medieval times in Germany. The eggs were boiled wrapped in leaves and flowers which colored the shell. The idea of ​​creating a chocolate egg came to Louis XIV, the Sun King, a few centuries before the arrival of the Kinder Easter Egg and... the Sciara Pistachio Egg!

If you want to give our Pistachio Easter Egg as a gift, you can choose to add our Shopper to your order.
Choose one of our liqueurs or wines to accompany your favorite Easter dessert.

Net weight: 300g
Ingredients

Sugar, cocoa butter, whole MILK powder, emulsifier: soy lecithin, natural vanilla flavouring, PISTACHIO (10%).
Pistachio origin: EU/non-EU according to seasonal availability (the product will report the current information on the label).

Warnings for the consumer:
The product may contain shell fragments.

(the allergens present are highlighted in CAPITALS).
Nutritional characteristics

(average values ​​per 100 g*): Calories 572 Kcal/2383.60 KJ, Fat 38 g, Saturated fat 21 g, Total carbohydrates 51 g, Sugars from carbohydrates 50 g, Proteins 7 g, Salt 0.20 g.

*These values ​​are subject to variations according to the production batches and the harvest year. Therefore, product packaging may contain different information than that shown on our site. Please always read the label, warnings and instructions provided on the product before using or consuming it.
Deadline

12 months from the production date.
Keep in a cold and dry place.
Once opened, consume quickly.
Method of use

Once removed from the package, the Sciara Pistachio Easter Egg can be broken with a blow on the surface or separated with a knife following the joint.
The delicious Surprise is contained in the base of the egg and not inside.
Share
View full details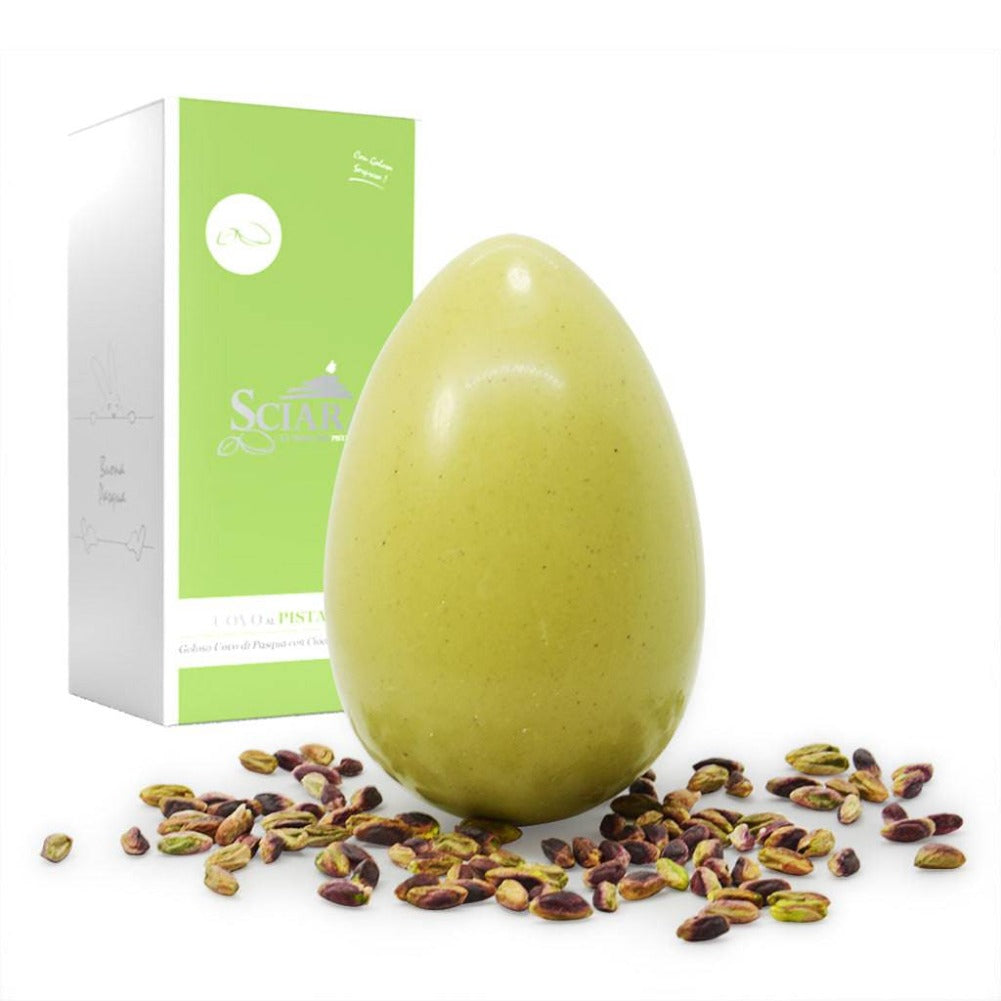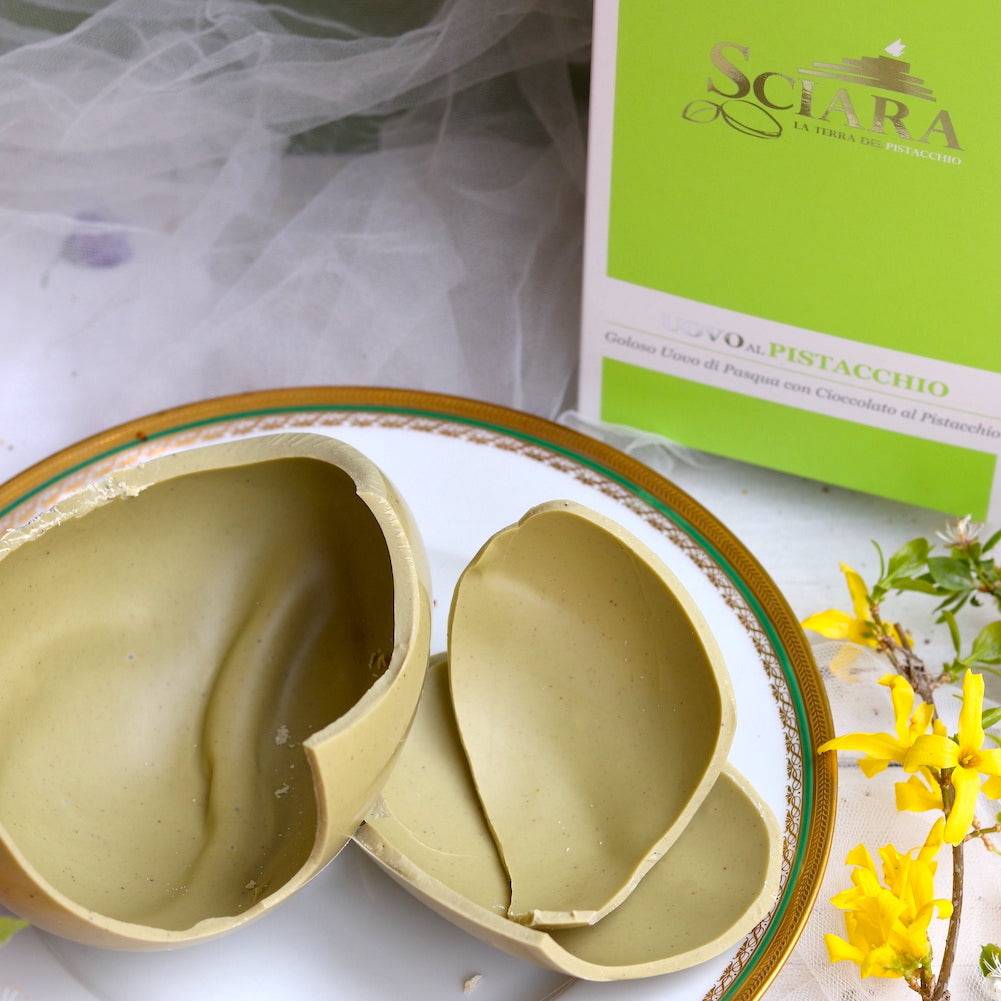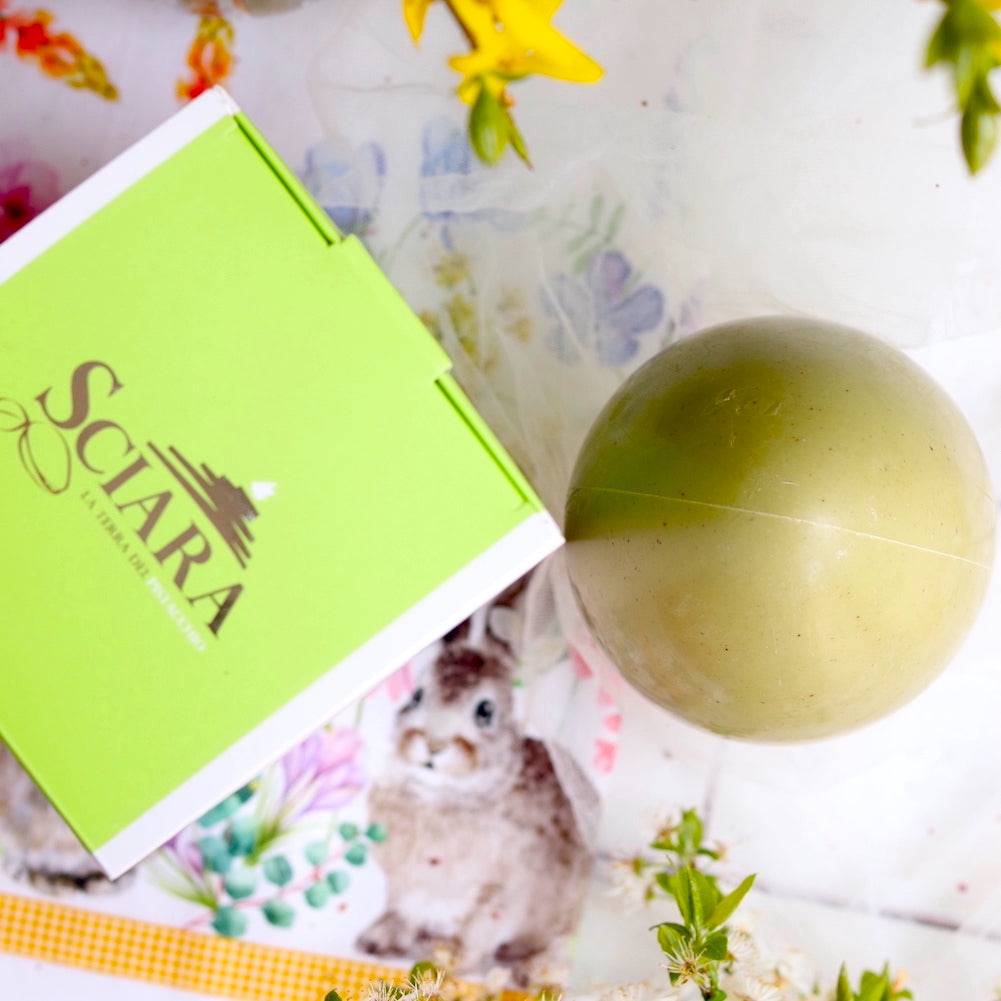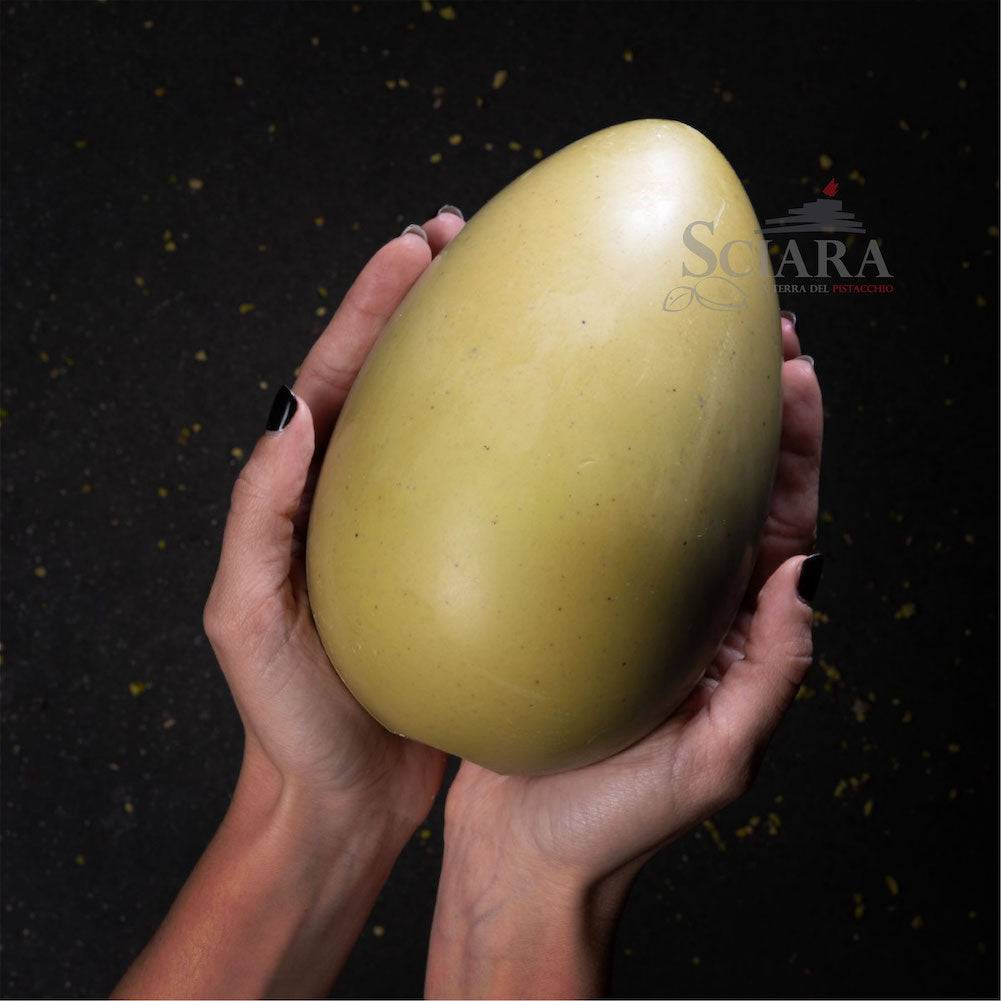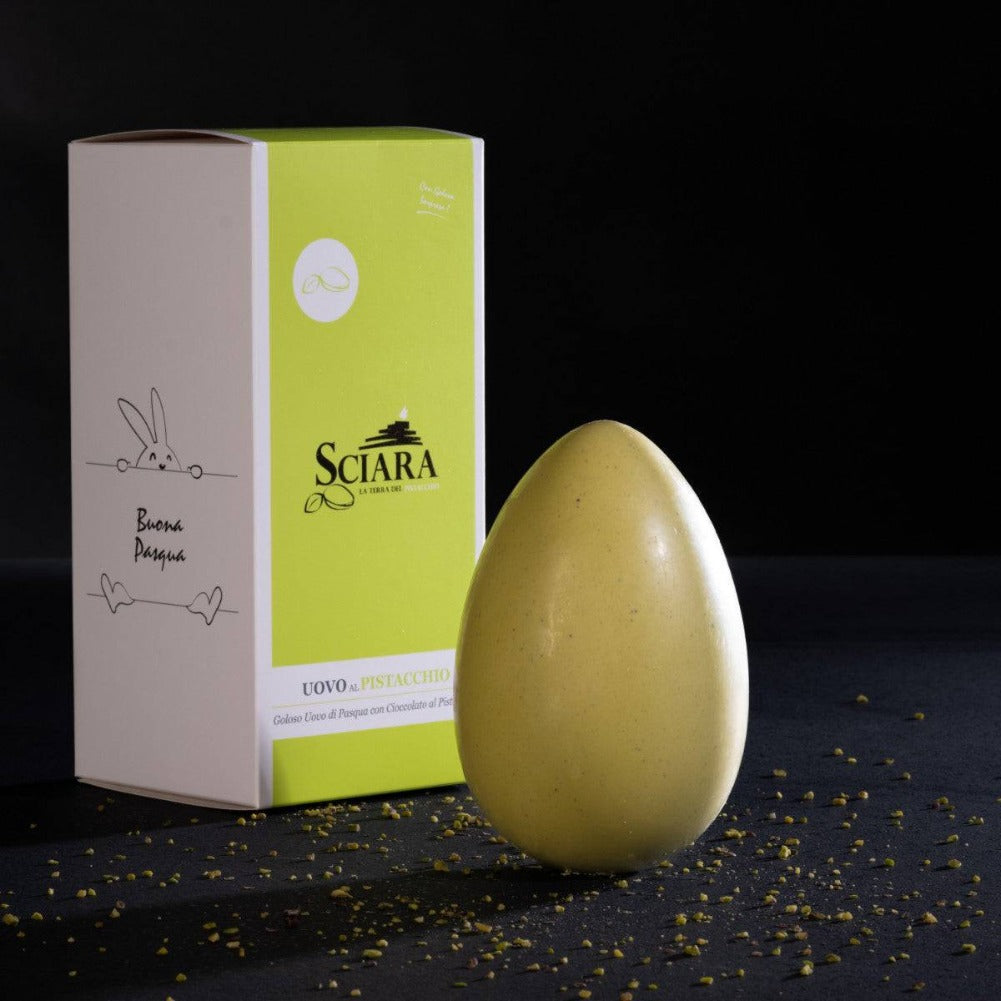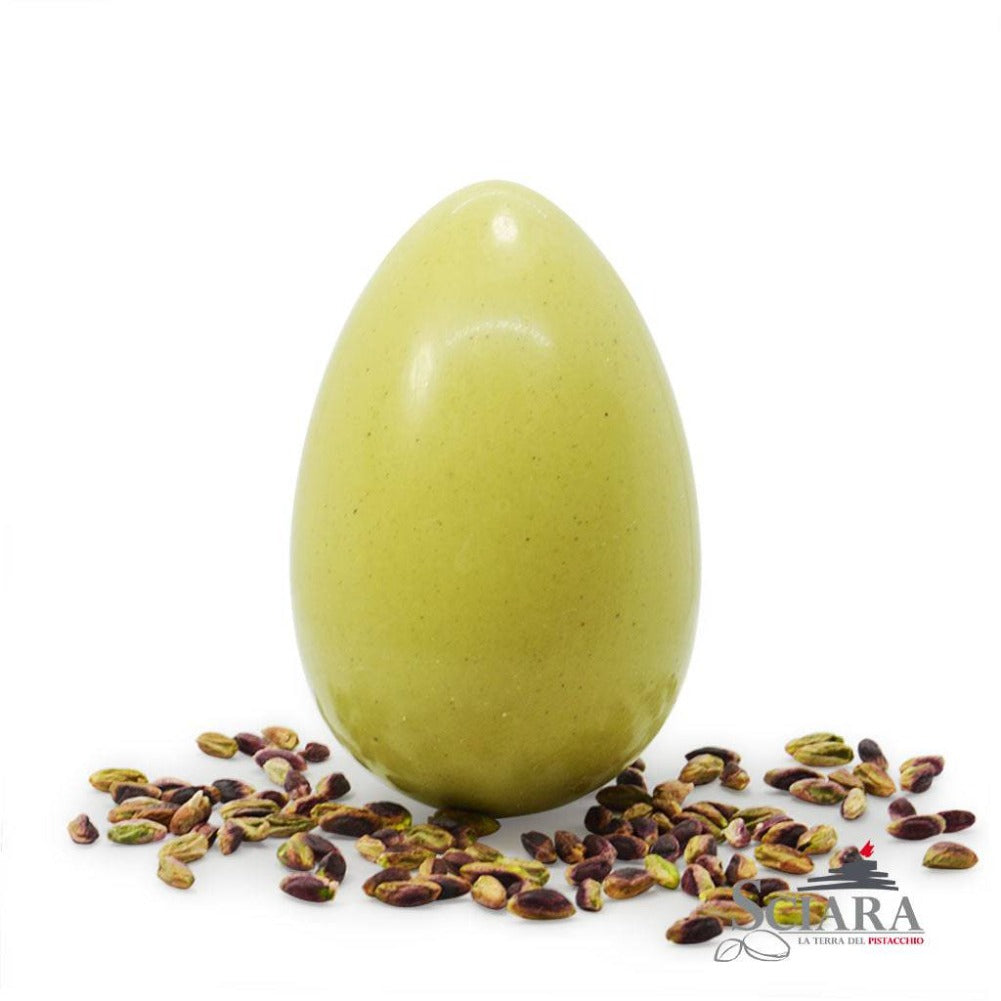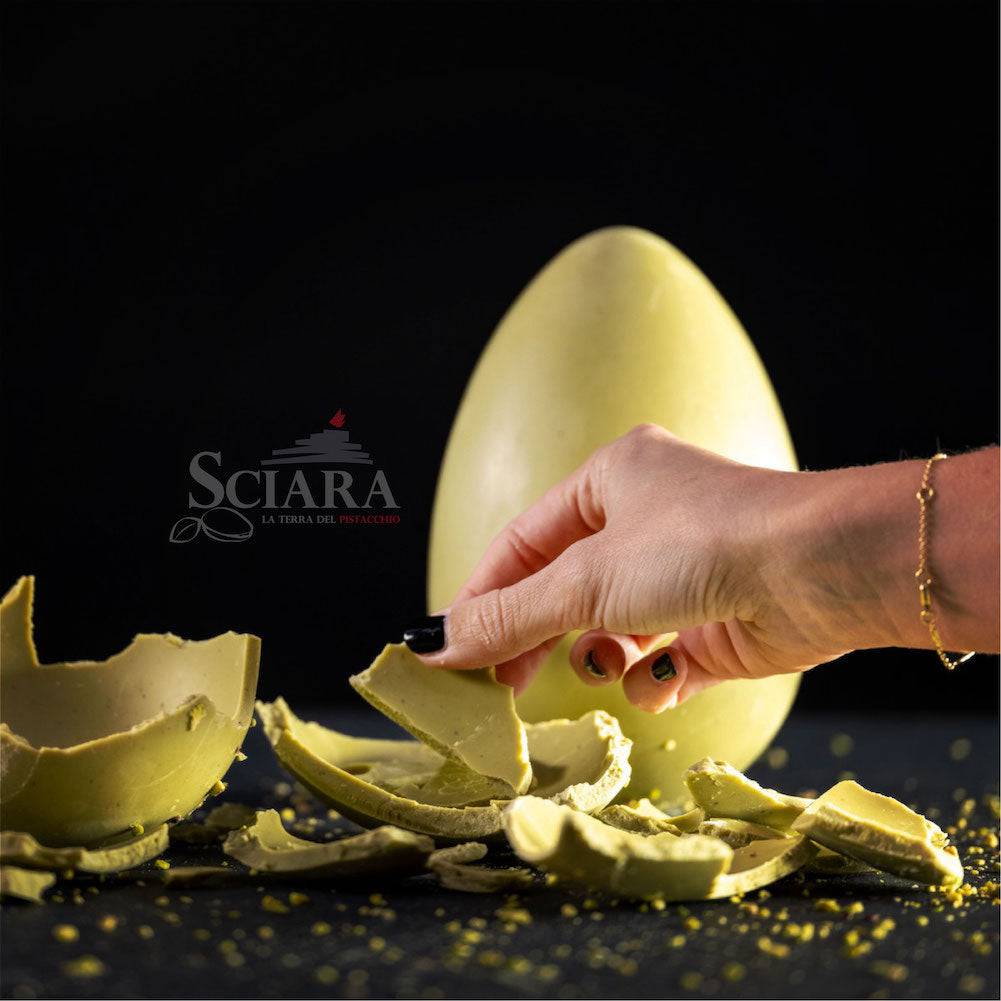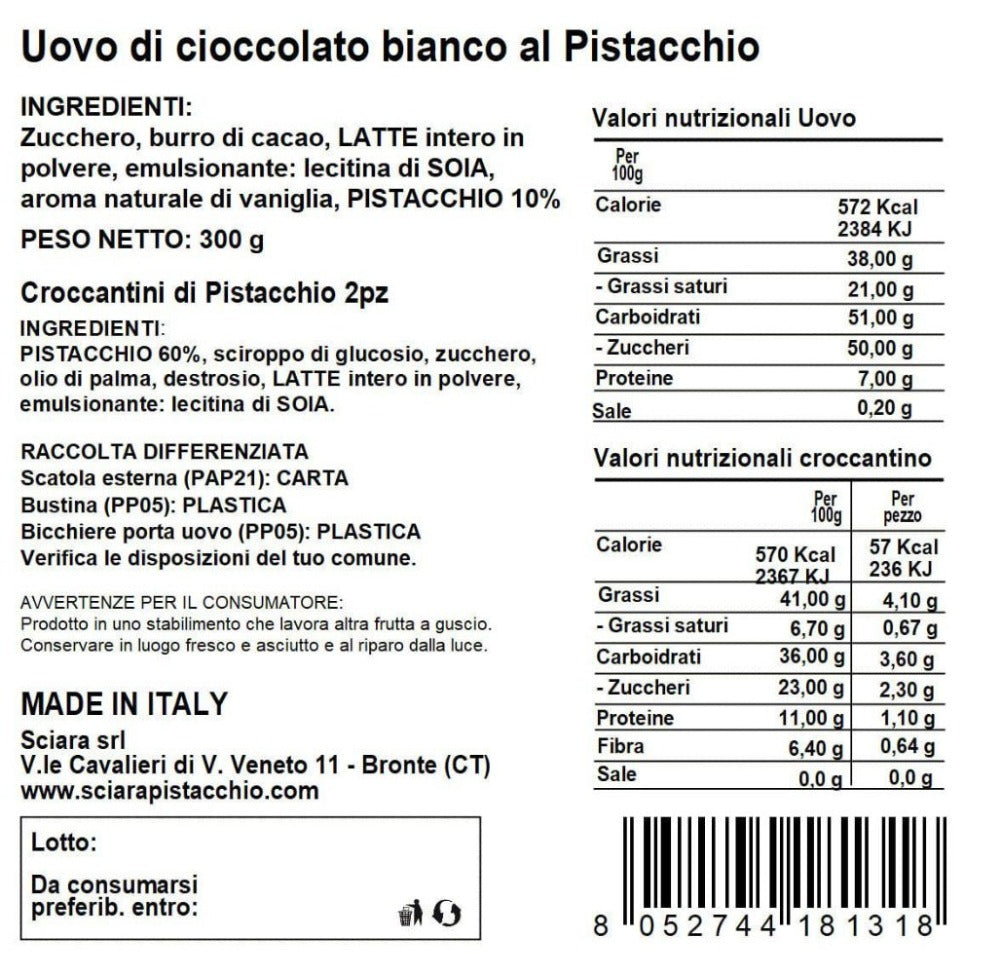 Always the best shipping conditions

Shipping in Italy is free from €39. For smaller expenses, the rate is €5.90. For shipments abroad, the system will propose the best available rates

Never lose sight of your package

Shipping from our warehouse normally takes place within 1-2 days of ordering. Our system will constantly update you, via email or sms, on the status of the delivery

Doubts or problems? We are always there!

For any question or inconvenience, enter your data and your request in the contact form . You will be contacted as soon as possible by our operators