Regular price
Sale price
€9.00
Unit price
per
Sale
Sold out
Scopri la comodità di pagare in 3 comode rate,
seleziona
o
al momento del pagamento.
Sciara Pistachio Nougat is a soft nougat packed in 150 gram cartons.

In the Sciara Pistachio Nougat you can enjoy a delicious cascade of Pistachios wrapped in the sweetness of honey.
With 60% Pistachio , the classic and traditional Nougat is revisited in a Brontese key thanks to the quality and taste of Pistachio to give life to Sciara Pistachio Nougat.

Curiosity :
Nougat is an inevitable Christmas sweet that has been on Italian tables since ancient times.
In fact, the ancient Latins already knew and made use of this dessert.
The very etymology of the word is of Latin origin and alludes precisely to the roasting process to which the almonds are subjected, used in the original recipe. This dessert was then exported by the Arabs during the Middle Ages, thus becoming known and appreciated in other parts of the world as well.
According to other theories, however, it was the Arabs who invented this dessert.
The geometric and elongated shape of the nougat was instead given to it during the 15th century on the occasion of the marriage between Francesco Sforza and Bianca Maria Visconti and it seems that it was inspired by the shape of the city bell tower, known as the Torrazzo.
Our Sciara Pistachio Nougat will win you over and become a new classic on your table!
Ingredients

PISTACHIO (60%), honey, sugar, glucose syrup, EGG white, 2% wafer coating (potato starch, water, olive oil), natural flavors.
Pistachio origin: EU/non-EU according to seasonal availability.

Consumer warnings:
product may contain shell fragments.

(the allergens present are highlighted in CAPITALS).
Nutritional characteristics

Calories 538 Kcal/2238 KJ, Fat 35.5 g, Saturated fat 3.5 g, Carbohydrate 39.6 g, Sugars from carbohydrates 35.5 g, Protein 11.7 g, Fiber 6.7 g, Salt 0.01 g.

*These values ​​are subject to variations according to the production batches and the harvest year. Therefore, product packaging may contain different information than that shown on our site. Please always read the label, warnings and instructions provided on the product before using or consuming it.
Deadline

12 months from the production date.
Store in a cool, dry place away from light.
Method of use

Exquisite to be savored in its simplicity, Sciara Pistachio Nougat is a delicious and versatile dessert, which can also be easily used in the kitchen.
If reduced to grains, Pistachio Nougat can be used to give fragrance and a crunchy note to spoon desserts or it can be added to melted chocolate to create delicious and original chocolates.
Pistachio nougat is also an excellent ingredient for preparing milkshakes, ice creams, frozen desserts and tiramisu.
Finally, Pistachio Nougat can also be used to make biscuits, mousses and creams.
Share
View full details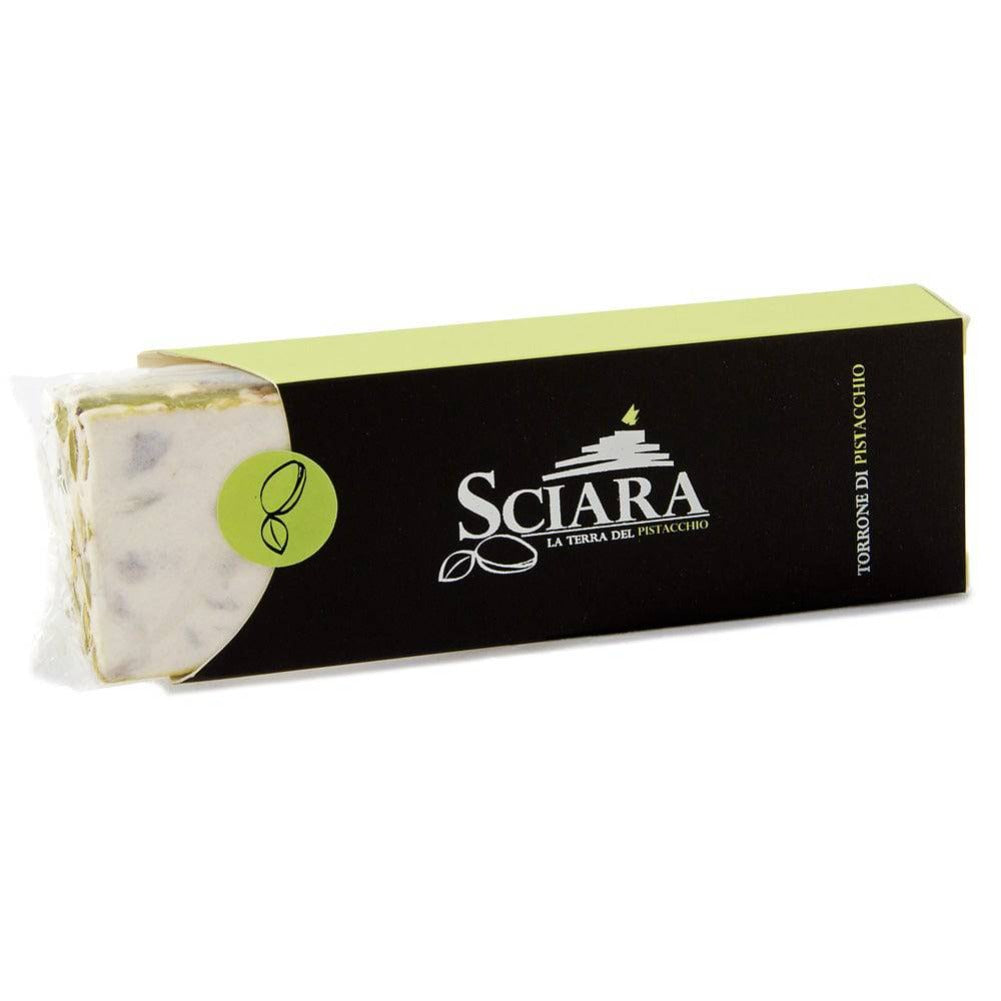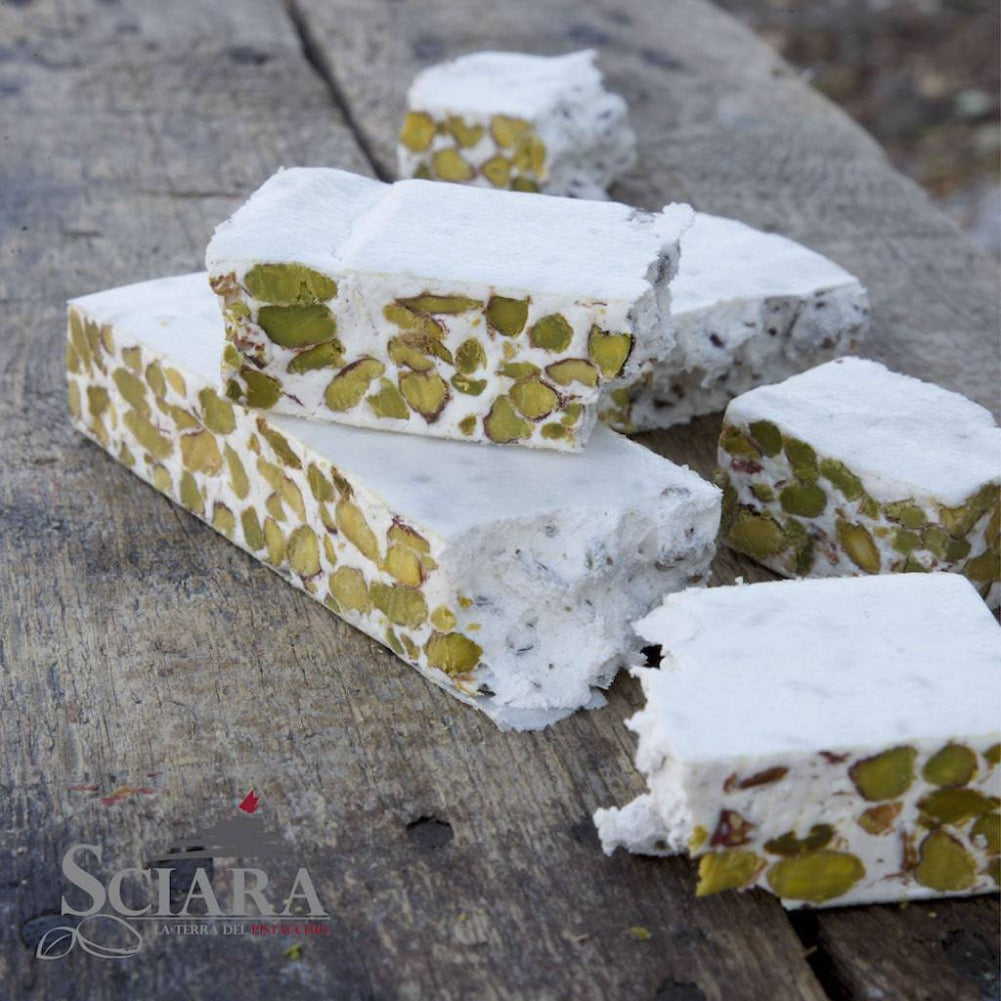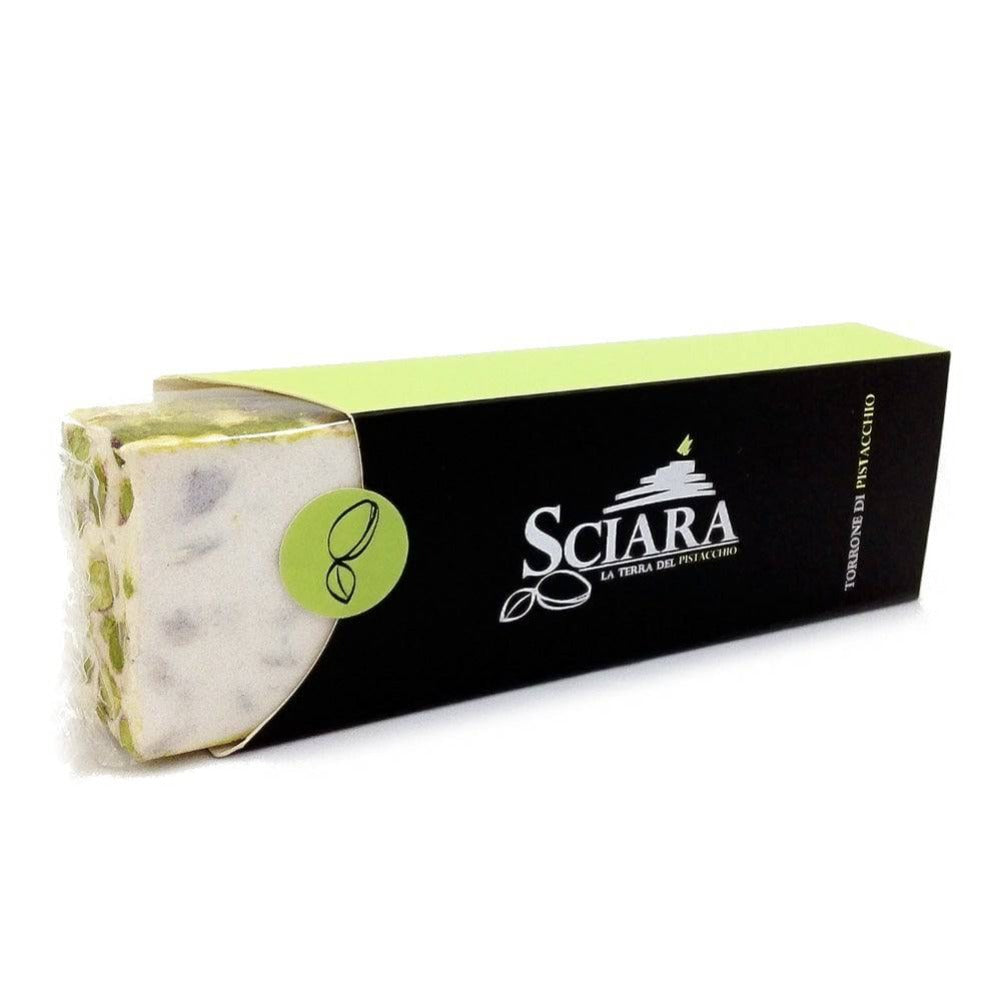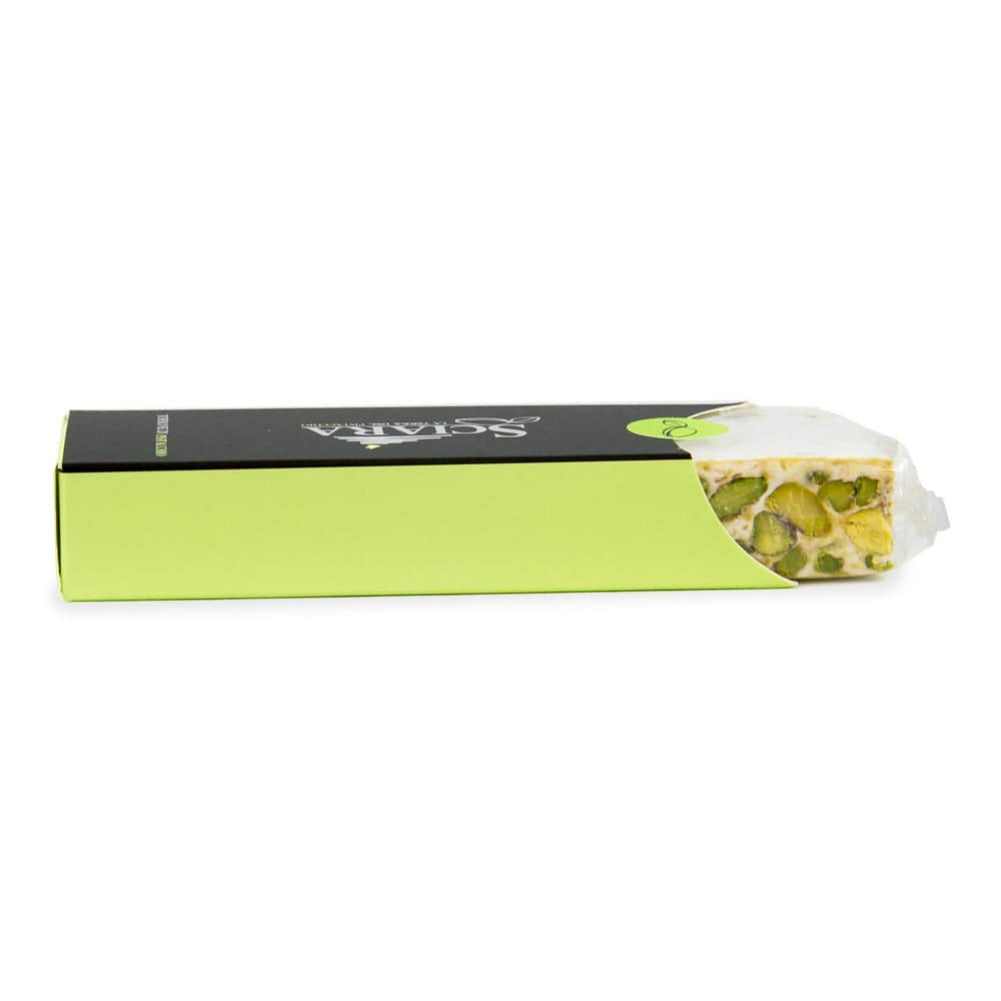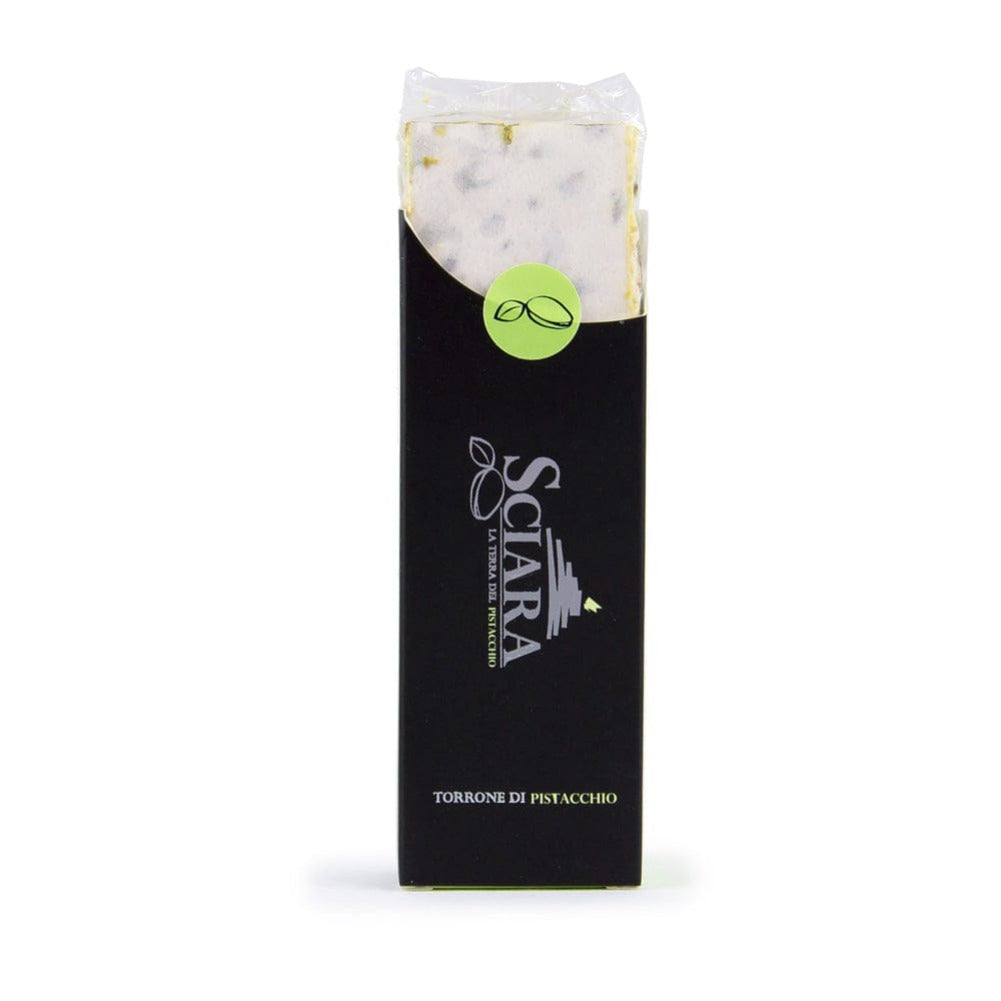 Always the best shipping conditions

Shipping in Italy is free from €39. For smaller expenses, the rate is €5.90. For shipments abroad, the system will propose the best available rates

Never lose sight of your package

Shipping from our warehouse normally takes place within 1-2 days of ordering. Our system will constantly update you, via email or sms, on the status of the delivery

Doubts or problems? We are always there!

For any question or inconvenience, enter your data and your request in the contact form . You will be contacted as soon as possible by our operators