Regular price
Sale price
€10.00
Unit price
per
Sale
Sold out
Scopri la comodità di pagare in 3 comode rate,
seleziona
o
al momento del pagamento.
A unique opportunity to taste our spreadable creams based on Pistachio , Almond and Hazelnut .

Our spreadable creams are born from an artisanal process, do not contain preservatives or dyes and are gluten free .
Also perfect as a gift idea, our selection of spreadable creams will allow you to discover unique and authentic flavours.
Enjoy our spreadable creams on bread or rusks, to fill cakes or biscuits... they will still be irresistible!
Inside an elegant package you will find 3 jars of spreadable creams of 40 grams: Pistachio Cream, Almond Cream and Hazelnut Cream.
Our selection of spreadable creams is also perfect as a wedding favor or placeholder for your events and ceremonies.
A perfect idea as a gastronomic favor, a small gift that will make your guests happy!

Click HERE and discover all the available formats of our spreadable creams.
Ingredients

PISTACHIO/ALMOND/HAZELNUT (35%), sugar, non hydrogenated vegetable oils and fats, skimmed MILK powder, MILK whey powder, emulsifier: SOY lecithin, vanillin.
Pistachio origin: EU/non-EU according to seasonal availability.
Almond origin: EU.
Hazelnut origin: EU.

Warnings for the consumer:
The product may contain shell fragments.

(the allergens present are highlighted in CAPITALS).
Nutritional characteristics

Pistachio cream: Calories 630 Kcal/2616 KJ, Calories from fat 306 Kcal, Fat 48.6 g, Saturated fat 17 g, Total carbohydrates 40.4 g, Sugars from carbohydrates 40 g, Protein 7.7 g, Salt 0, 2 g.
Almond Cream: Calories 620 Kcal/2575 KJ, Calories from fat 286 Kcal, Fat 46.2 g, Saturated fat 16.2 g, Total carbohydrates 42.8 g, Sugars from carbohydrates 42.5 g, Protein 8.1 g , Salt 0.2g.
Hazelnut Cream: Calories 624 Kcal/2591 KJ, Calories from fat 296 Kcal, Fat 47.5 g, Saturated fat 16.6 g, Carbohydrates 42.8 g, Sugars from carbohydrates 42.1 g, Protein 6.2 g, Salt 0.2 g.

*These values ​​are subject to variations according to the production batches and the harvest year. Therefore, product packaging may contain different information than that shown on our site. Please always read the label, warnings and instructions provided on the product before using or consuming it.
Deadline

18 months from the production date.
Keep in a cold and dry place.
The product will keep intact for up to 1 month after opening, provided that the above storage requirements are met.
Any presence of oil on the surface does not constitute an alteration of the product, but a natural process of separation.
Method of use

MUFFIN WITH PISTACHIO, ALMOND AND HAZELNUT CREAM
One way to enjoy our Pistachio, Almond and Hazelnut based spreads is to use them as a filling or garnish for your desserts.
For example, we suggest you make delicious muffins by decorating them with our spreadable creams.
Ingredients:
125 g flour
100 g sugar
1/2 sachet of baking powder
1 sachet of vanillin
80ml of milk
1 egg
40 g of butter
Sciara spreadable creams with Pistachio, Almond and Hazelnut qs
Method:
In a bowl mix the flour, sugar, baking powder and vanilla.
You can add chocolate chips to the dough if you like.
After mixing the flour, sugar, baking powder and vanillin in a bowl, take another bowl in which you will mix the egg with the milk and warmed melted butter.
Once done, you can combine all the ingredients in one bowl.
After buttering the molds and pouring the mixture, put them in the oven at 180° cooking for about 20 minutes.
At the end of cooking, while the muffins are still hot, garnish them as desired with our Pistachio, Almond and Hazelnut spreadable creams.
Share
View full details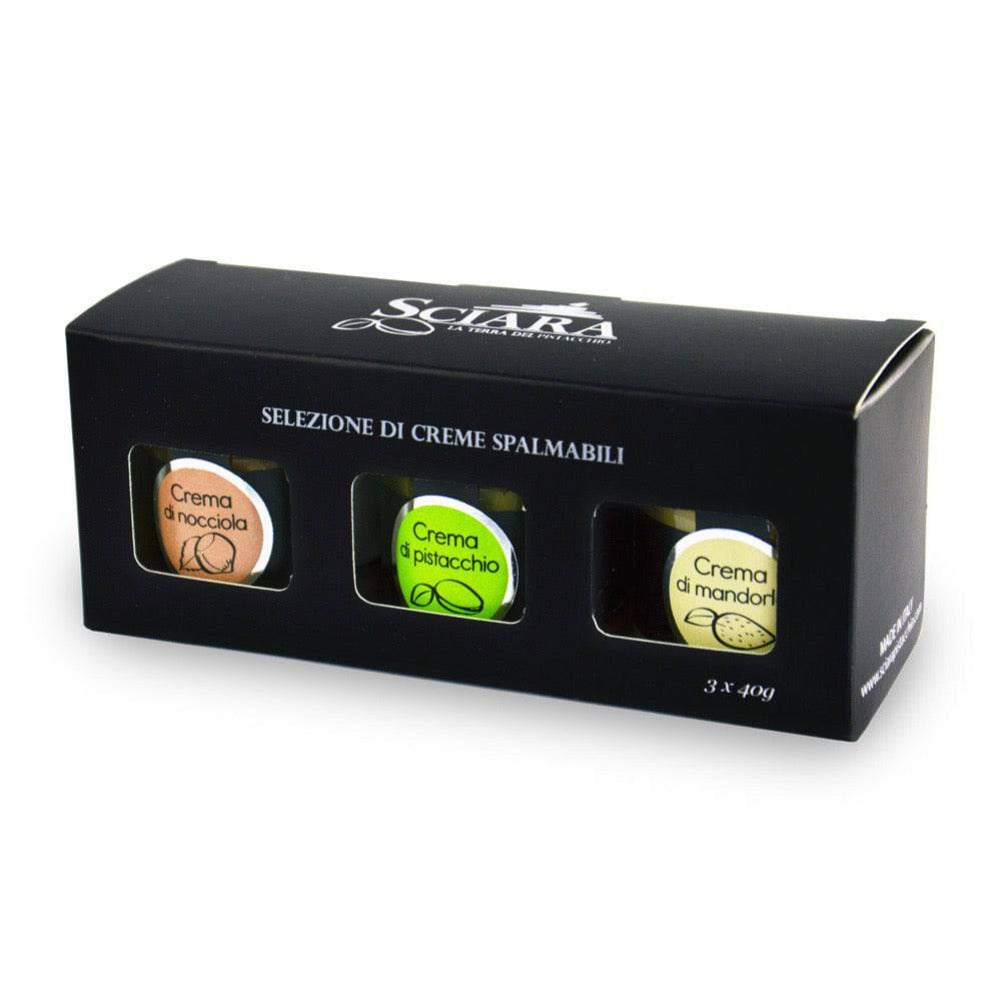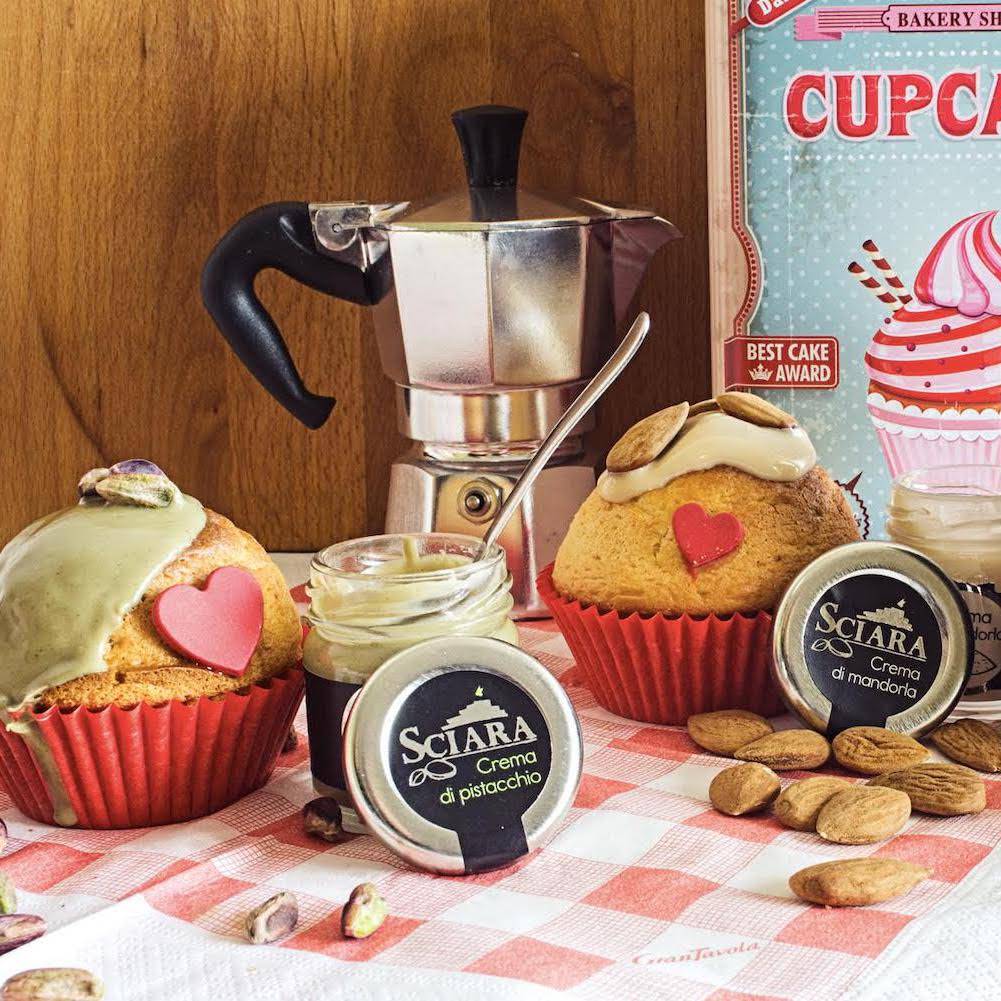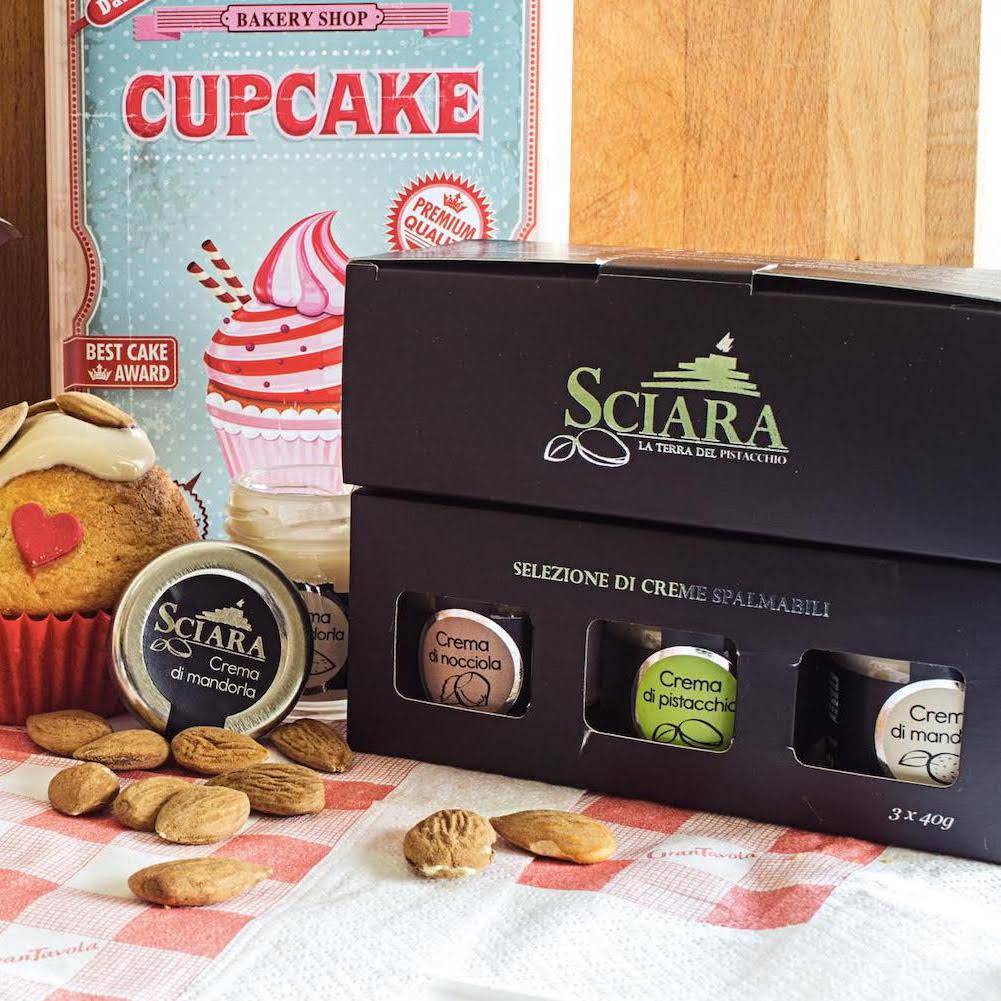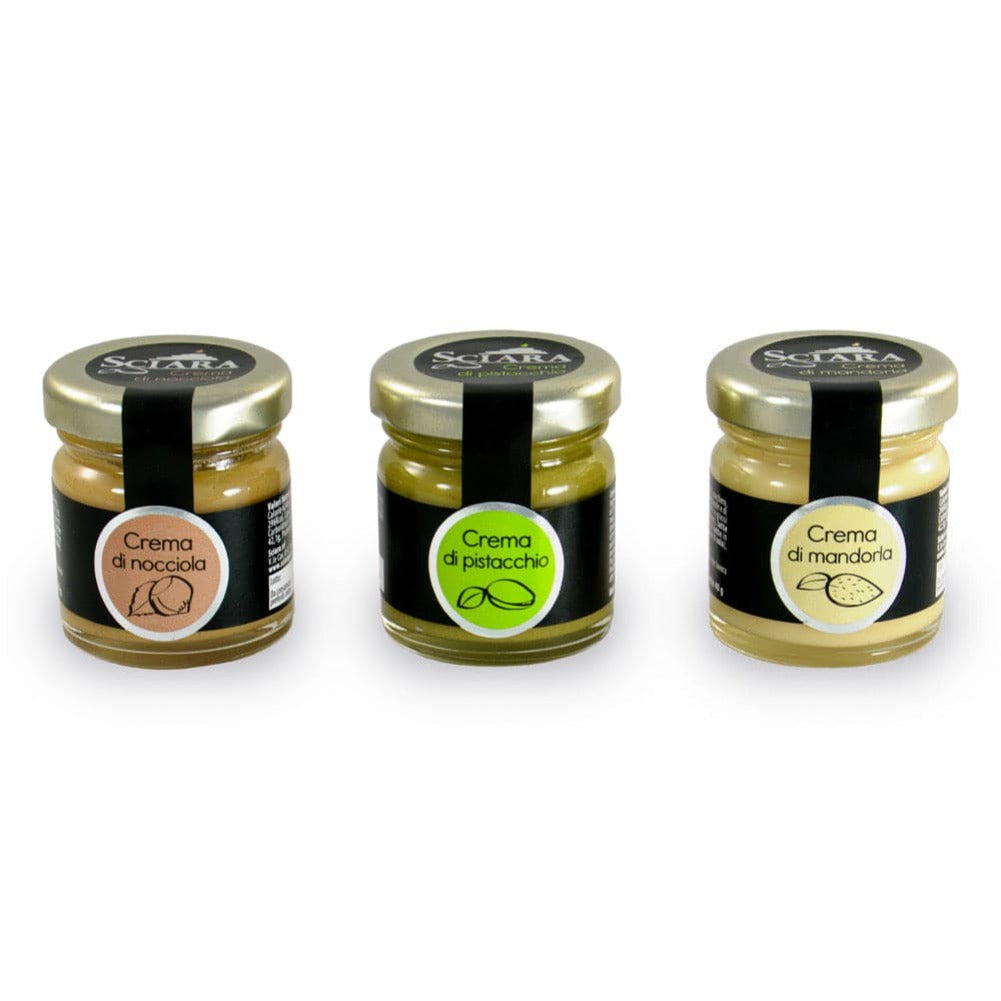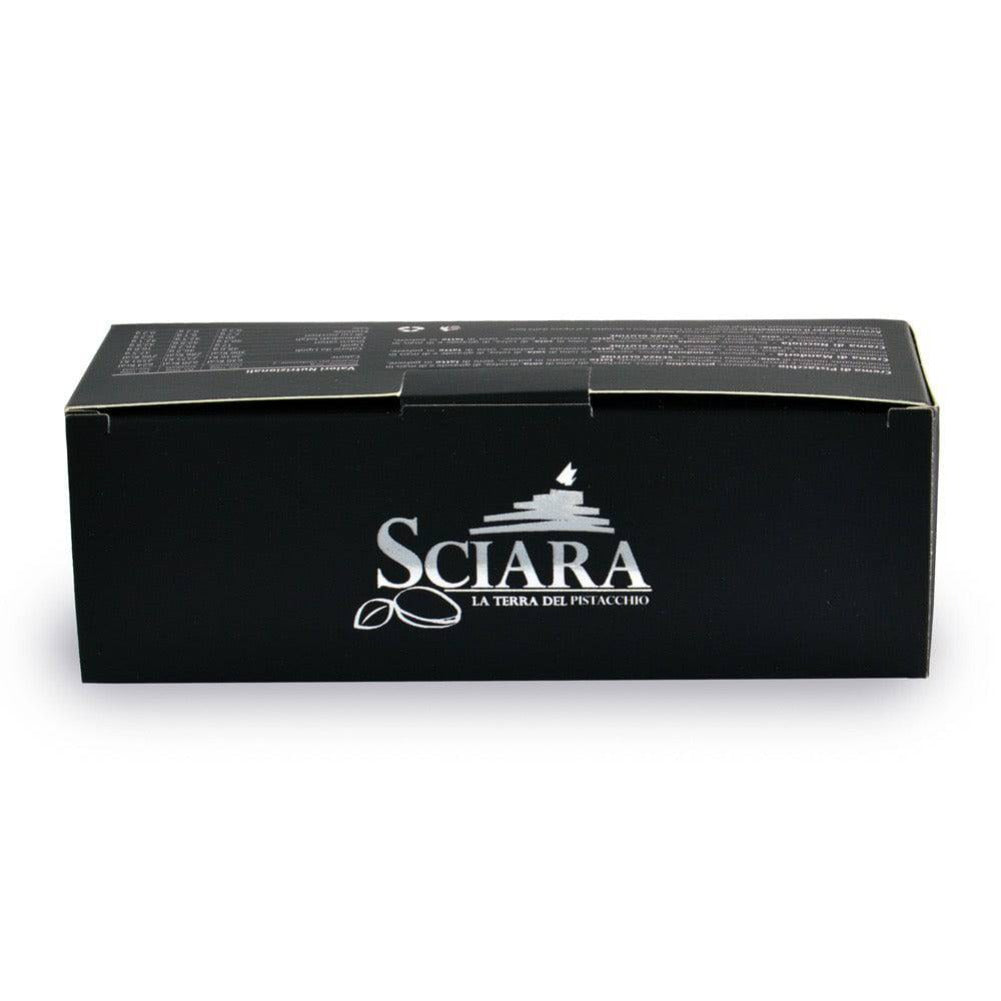 Always the best shipping conditions

Shipping in Italy is free from €39. For smaller expenses, the rate is €5.90. For shipments abroad, the system will propose the best available rates

Never lose sight of your package

Shipping from our warehouse normally takes place within 1-2 days of ordering. Our system will constantly update you, via email or sms, on the status of the delivery

Doubts or problems? We are always there!

For any question or inconvenience, enter your data and your request in the contact form . You will be contacted as soon as possible by our operators