Regular price
Sale price
€29.90
Unit price
per
Sale
Sold out
Scopri la comodità di pagare in 3 comode rate,
seleziona
o
al momento del pagamento.
Panettone with Pistachio Sciara is a delicious and soft homemade dessert created to offer all the taste of the best Pistachio.

Sciara Pistachio Panettone is a rigorously artisanal product, soft and very fragrant, with completely natural leavening, free from dyes and preservatives, without raisins or candied fruit .
Our Sicilian Panettone with Pistachio is white inside, it does not contain candied fruit or fillings. It is also without preservatives or dyes , ideal for those who love simple Panettone.
Our Pistachio Panettone is made with 36 hours of leavening and using only natural yeast .
Selected ingredients and the skill of our pastry chefs make this product a unique artisan Panettone, to be enjoyed in company or as a gift to your loved ones.
Inside an elegant package you will find the 750 gram Pistachio Panettone, together with a 190 gram jar of Pistachio spreadable cream.
In fact, Sciara Pistachio Panettone does not have ready-made fillings, which would require the use of alcohol-based preservatives or additives, but can be filled as desired thanks to the jar of Pistachio Cream included in the package.

Click HERE and discover all the Sciara Panettone.
Curiosity :
The origins of Panettone are lost in the history and legend of the city of Milan, but it has now become a national sweet in Italy, typical of the Christmas period.
There are several variations to the original recipe, among which Sciara proposes the exquisite variant of the Sicilian Panettone with Pistachio.
If you wish to give our Pistachio Panettone as a gift, you can choose to add our Shopper to your order.

Net weight: 940g
Colomba 750 g + Cream 190 g
Ingredients

Panettone (net weight 750 g): WHEAT flour (GLUTEN), BUTTER (MILK), sugar, EGG yolk, natural YEAST (WHEAT), emulsifier (mono- and di-glycerides of fatty acids), honey, skimmed MILK in powder, salt, natural vanilla flavouring.
Coating: white chocolate (sugar, cocoa butter, whole MILK powder, emulsifier: SOY lecithin), PISTACHIO grains 2%.
Pistachio origin: EU/non-EU according to seasonal availability.

Cream (net weight 190 g): White cream [sugar, vegetable oils and fats (sunflower oil, fats: palm, palm kernel), skimmed MILK powder (10%), whey powder from MILK, emulsifier (sunflower lecithin) , flavoring (vanillin)], PISTACHIO (35%).
Pistachio origin: EU/non-EU according to seasonal availability.

Consumer warnings:
product may contain fragments of shell.

(the allergens present are highlighted in CAPITALS).
Nutritional characteristics

Panettone (average values ​​per 100 g)*: Energy value 349 Kcal/1460 KJ, Fat 17.9 g, Saturated fat 16.3 g, Carbohydrates 44.7 g, Sugars from carbohydrates 44.3 g, Protein 6.5 g , Dietary fiber 0.8 g, Salt 1.1 g.

Cream (average values ​​per 100 g)*: Energy value 588 Kcal/2451 KJ, Fats 43.22, Saturated fats 9.54 g, Carbohydrates 38.10, Sugars from carbohydrates 36.51, Dietary fibers 3.24 g, Proteins 11.29 g, Salt 0.131 g.

*These values ​​are subject to variations according to the production batches and the harvest year. Therefore, product packaging may contain different information than that shown on our site. Please always read the label, warnings and instructions provided on the product before using or consuming it.
Deadline

Panettone: 2 months from the production date. Keep in a cold and dry place. Once opened, consume quickly.

Cream: 18 months from the production date. Keep in a cold and dry place. The product will keep intact for up to 1 month after opening, provided that the above storage requirements are met. Any presence of oil on the surface does not constitute an alteration of the product, but a natural process of separation.
Method of use

Decorating the Pistachio Panettone gives a personal touch that makes it special.
Our advice is to crumble a few Sciara Pistachio Crunchies on top of the Panettone to further enrich the icing.
The ideal is to place the Pistachio Panettone on a footed cake stand, rather than on a flat plate. In this way, in fact, you will make it more scenographic and easier to cut.
To make the Pistachio Panettone truly irresistible, heat it for a few minutes before serving, you will be conquered by the texture and fragrance that will be released.
Then cut the Pistachio Panettone directly at the table to have a pleasant scenographic effect: use a long knife with a serrated blade, then move the slices with a cake shovel.
We also recommend serving the Panettone with the Pistachio Cream on a plate, laying the slice down and sprinkling it with the Cream.
Share
View full details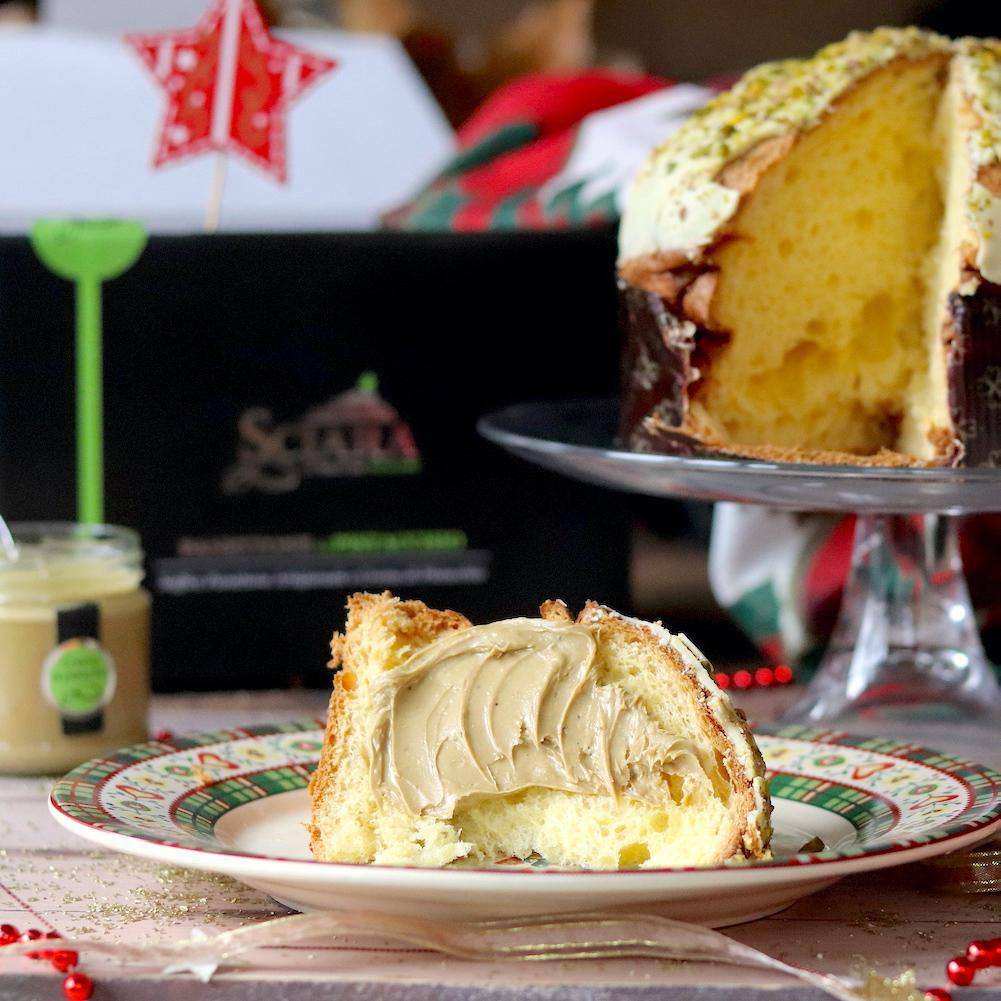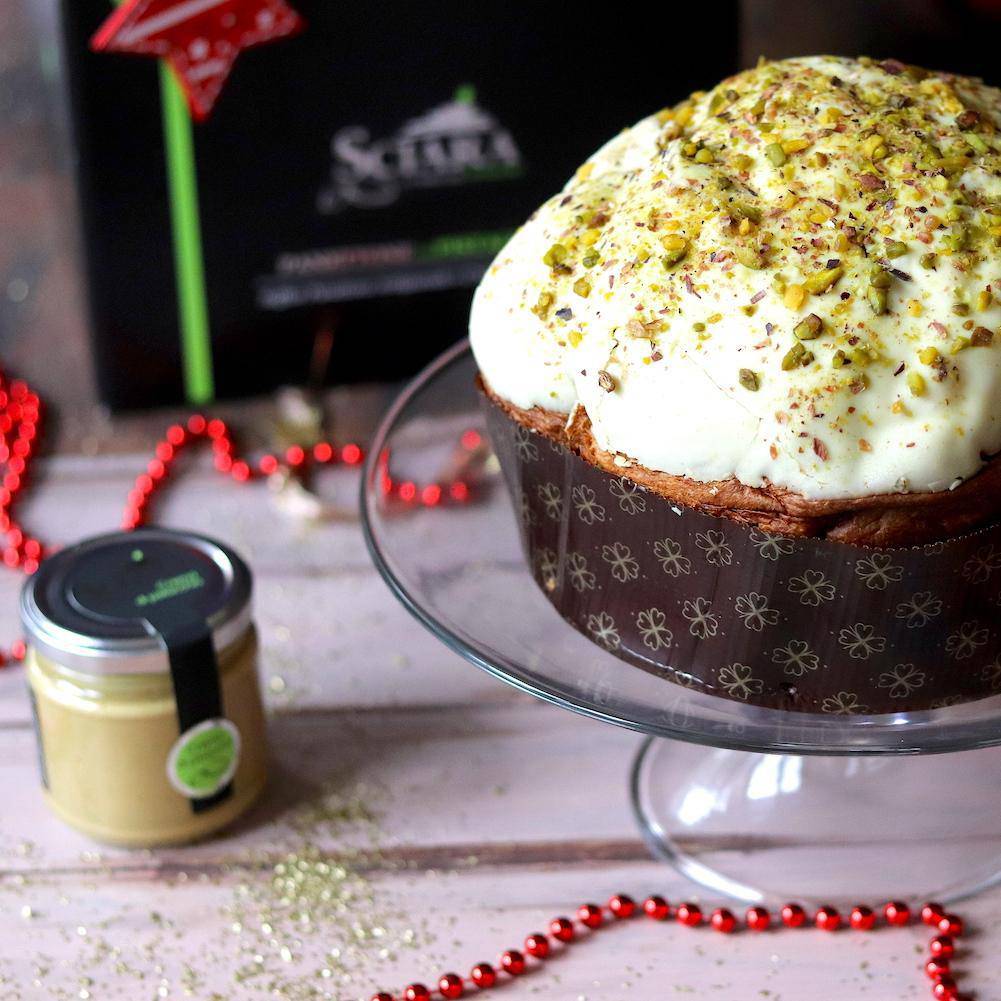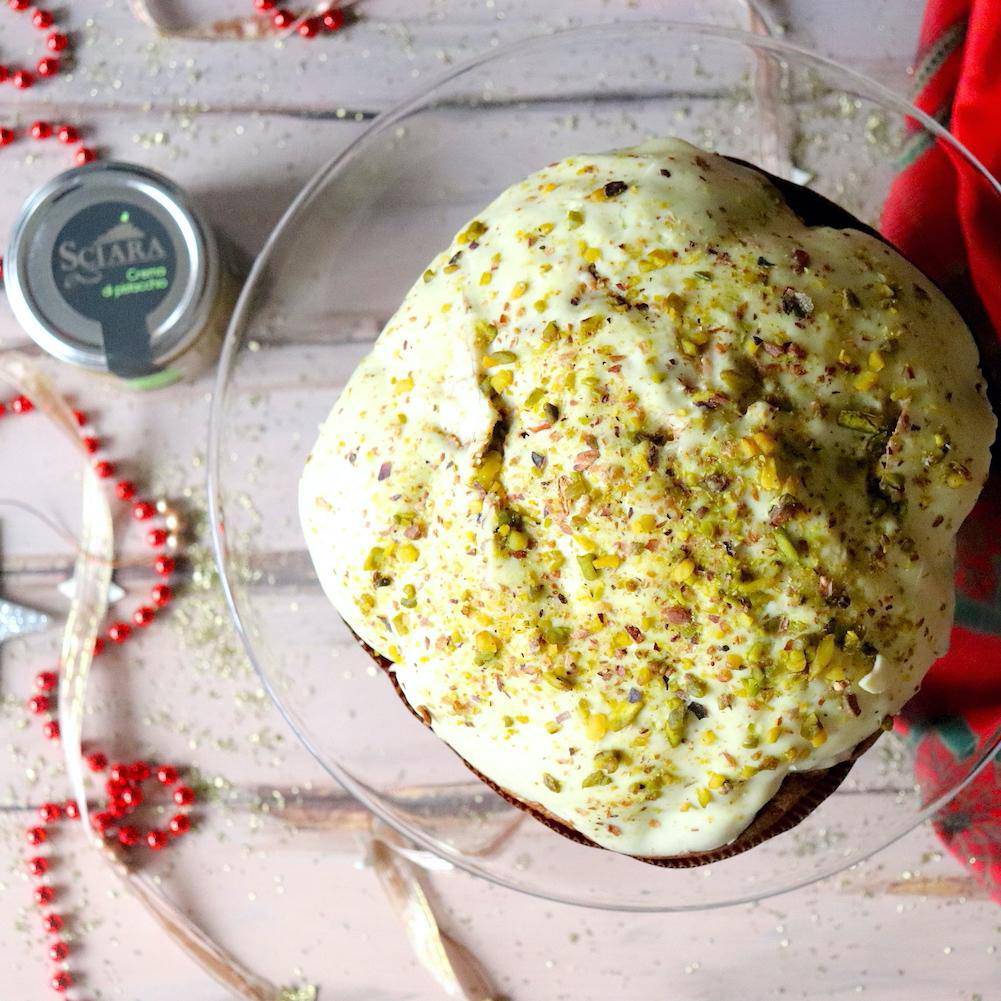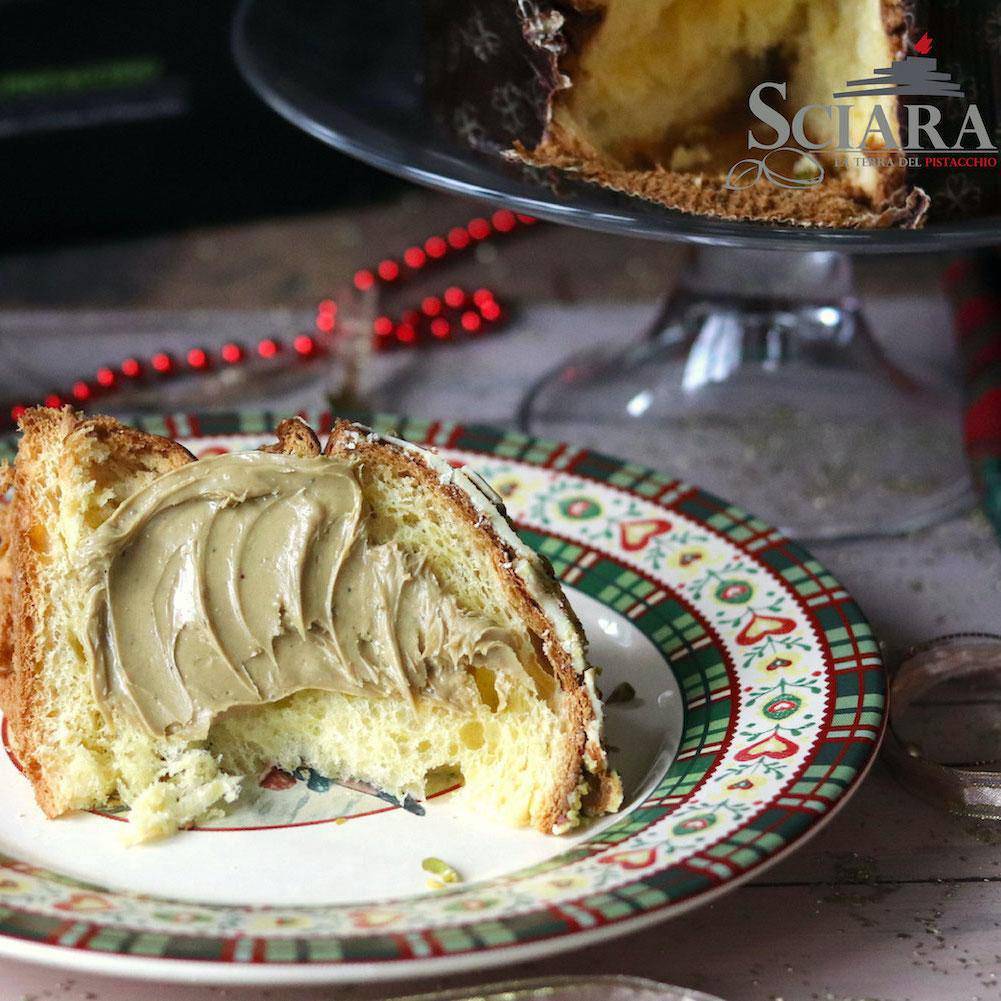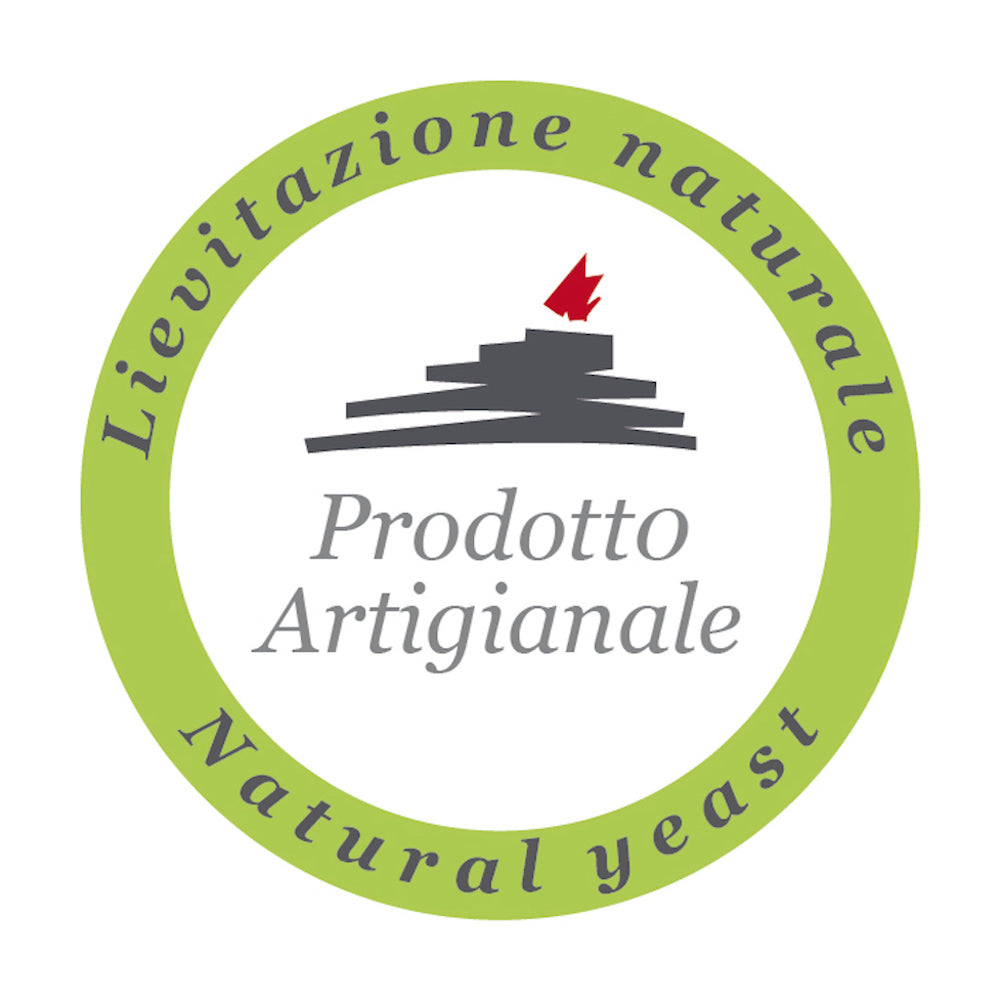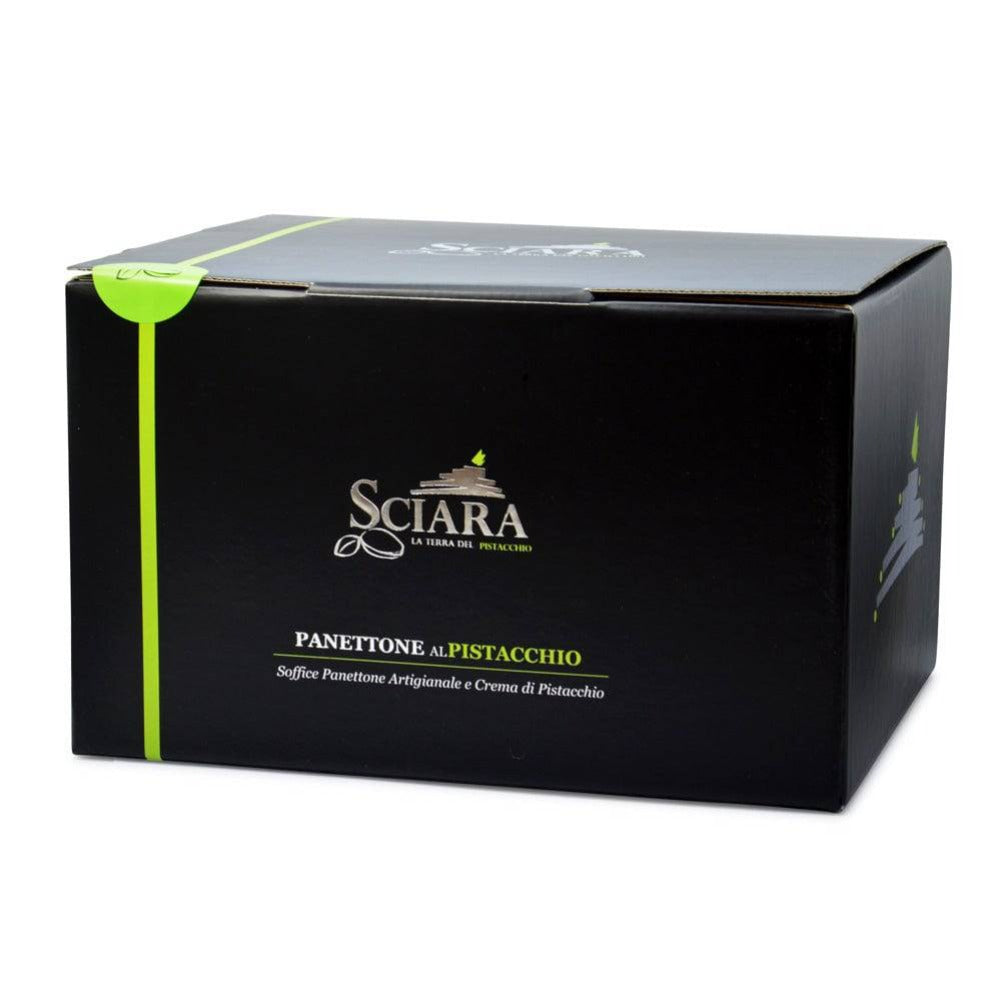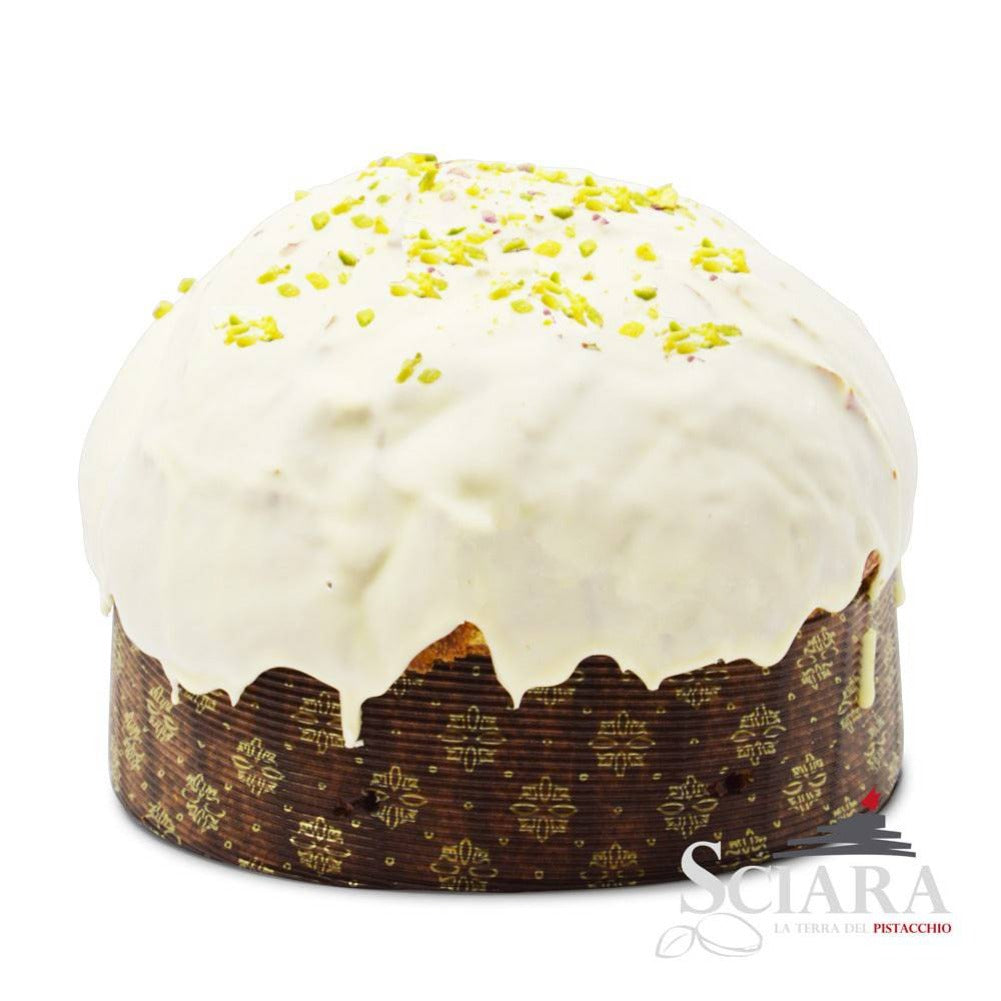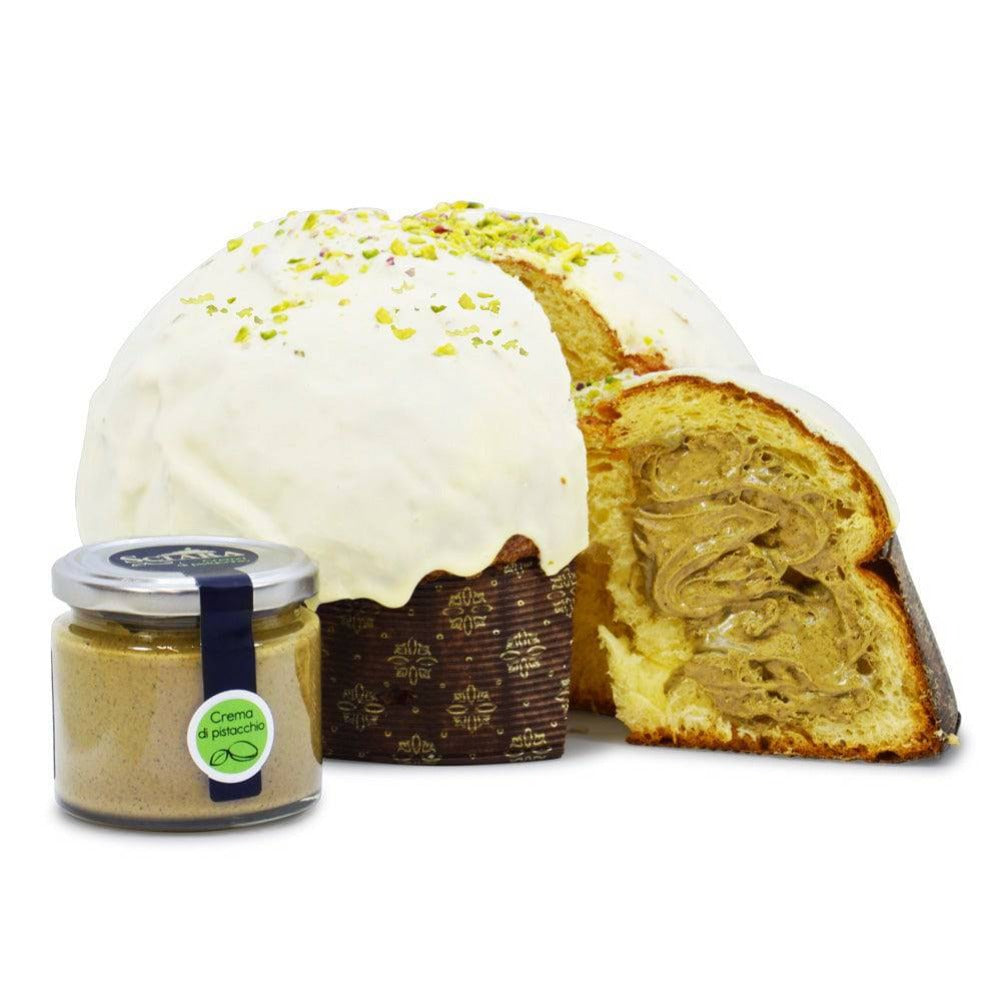 Always the best shipping conditions

Shipping in Italy is free from €39. For smaller expenses, the rate is €5.90. For shipments abroad, the system will propose the best available rates

Never lose sight of your package

Shipping from our warehouse normally takes place within 1-2 days of ordering. Our system will constantly update you, via email or sms, on the status of the delivery

Doubts or problems? We are always there!

For any question or inconvenience, enter your data and your request in the contact form . You will be contacted as soon as possible by our operators