Regular price
Sale price
€5.50
Unit price
per
Sale
Sold out
Scopri la comodità di pagare in 3 comode rate,
seleziona
o
al momento del pagamento.
100% sugar-free pistachio cream. Indulge in all the flavor of Pistachio, without any additions, with Sciara's 100% " La Pura " Pistachio Cream.
Rich and creamy, the 100% Pistachio Cream "La Pura" from Sciara, also known as Pistachio Butter , is our creation designed for the kitchen and for all athletes . In fact, in addition to being an excellent base for any sweet or savory Pistachio-based preparation, our "La Pura" Cream is natural and genuine, without sugar or salt .
Also known as pure Pistachio Paste or Base for Pistachio Ice Cream, you can use our 100% Cream as a simple spreadable cream , to enrich your breakfast or your healthy and tasty bowls and fill up on energy by spreading it on bread or rusks.
Enjoy the 100% Pistachio Cream "La Pura" by spreading it on bread, biscuits or on your desserts thanks to our practical spreader .
All the peculiarities of Pistachio
From harvesting to packaging, Sciara 100% Natural Pistachio Cream keeps all the peculiarities of Pistachio intact. In fact, no additives or other ingredients are used in the manufacturing process.
The pistachio used for our 100% cream is lightly toasted and then ground so finely as to become a creamy paste that contains all its intense flavour .
Our 100% sugar-free pistachio cream is also gluten free , free of preservatives and colorings .
Ideal for athletes
Sciara 100% Pistachio Cream is a source of :
- essential fatty acids (AGEs)
- antioxidants
- polyphenols
- proteins
Furthermore, rich in group B vitamins , Omega6 and Omega9 , minerals such as phosphorus, calcium, magnesium, iron, manganese, zinc and selenium, Sciara's 100% Pistachio Cream is ideal for athletes . Use it for post-workout recovery or in any mass-gaining program. Sciara Protein Pistachio Butter is perfect to add to your smoothie or post-workout shake or simply to spread on toast or crackers. Blended, for example with soy milk and a banana, is useful for an effective plant-based recovery drink.
The formats available
The 90 gram format of our 100% Cream is also suitable for air travel with hand luggage.
Discover the 1 kg convenience format and the variants without milk or with 35% pistachio .
Ingredients

100% PISTACHIO.
Pistachio origin: EU/non-EU according to seasonal availability (the product will report the current information on the label).

Warnings for the consumer:
The product may contain shell fragments.

(the allergens present are highlighted in CAPITALS).
Nutritional characteristics

(average values ​​per 100 g)*: Calories 577 Kcal/2414 KJ, Fats 48.4 g, Saturated fats 6.13 g, Carbohydrates 15 g, Sugars 9.7 g, Proteins 20.6 g, Fibers 10.8 g, Salt 0.015 g.

*These values ​​are subject to variations according to the production batches and the harvest year. Therefore, product packaging may contain different information than that shown on our site. Please always read the label, warnings and instructions provided on the product before using or consuming it.
Deadline

24 months from the production date.
Store the 100% Pistachio Cream without sugar in a cool, dry place.
The product will keep intact for up to 2 months after opening, provided that the above storage requirements are met.
Any presence of oil on the surface does not constitute an alteration of the product, but a natural process of separation.
Method of use

How to use the 100% Pistachio Cream:
- spreadable cream for sweet or savory crepes
- seasoning for bruschetta and croutons
- ingredient for ice creams, mousses and creams
- filling for croissants
- filling for cakes and biscuits
- condiment for bowls and salads
- ingredient for smoothies

In the kitchen, the 100% Pistachio Cream is a special ingredient for your sweet and savory creations. Use it for classic ice cream, spoon desserts, to fill cakes and desserts. Try it also in savory recipes, for example with bacon or bacon to make tasty condiments, or in combination with prawns, salmon and tuna. Even cheeses, such as ricotta or very seasoned ones, do not disdain the combination with our Pistachio Butter. To obtain a delicious but genuine spreadable cream, just add a sweetener to taste and olive oil to our 100% Pistachio Cream.
Share
View full details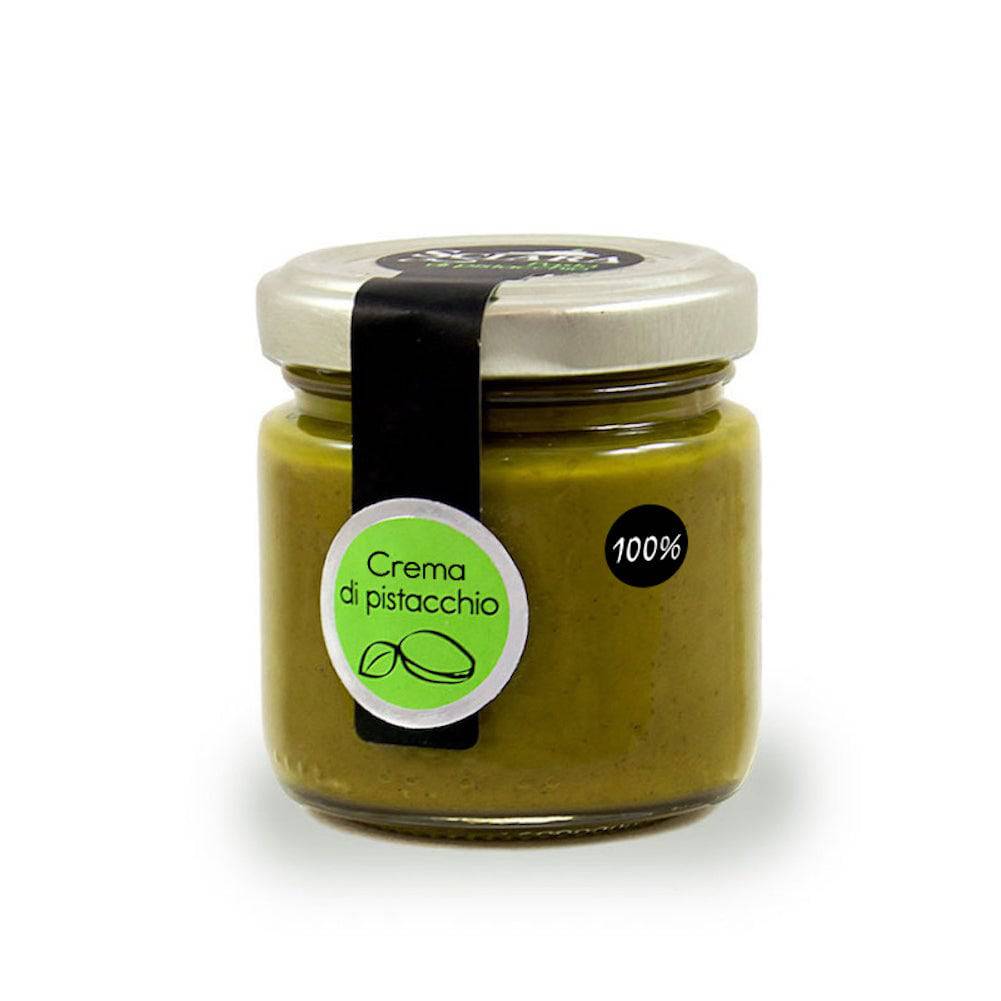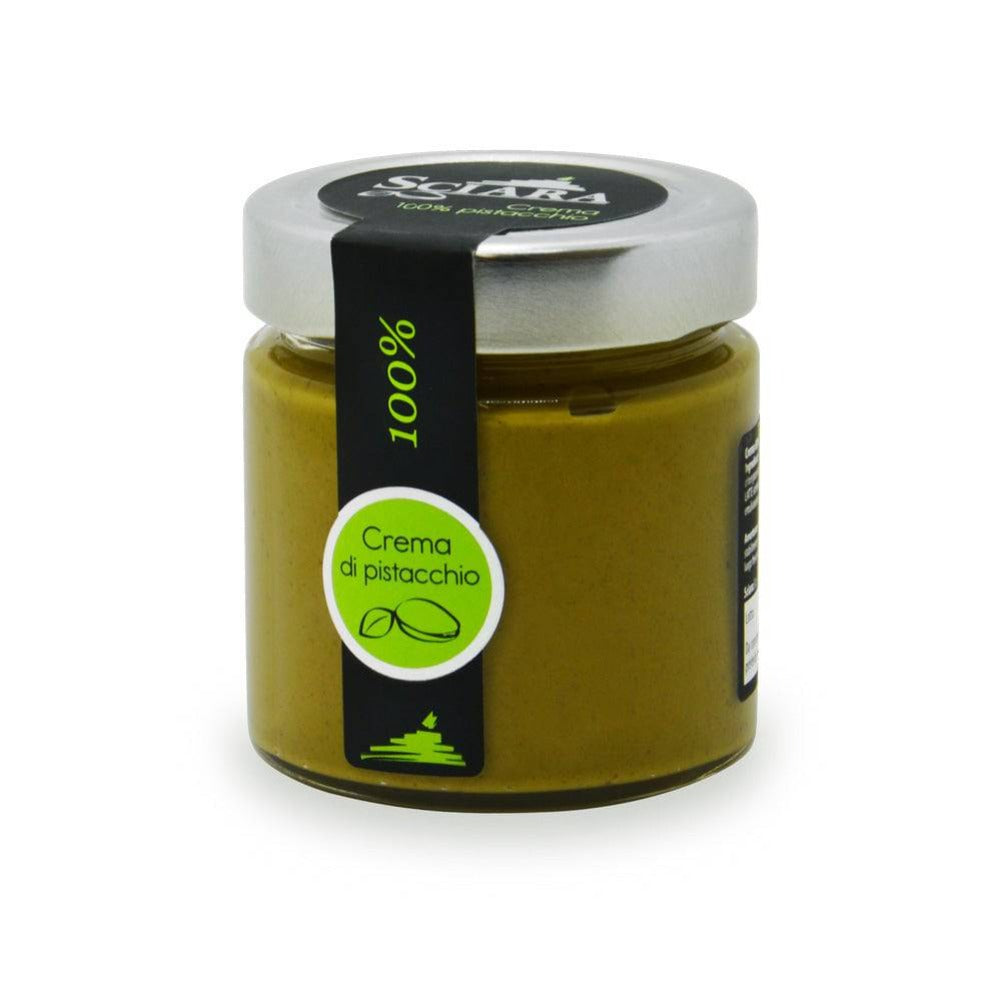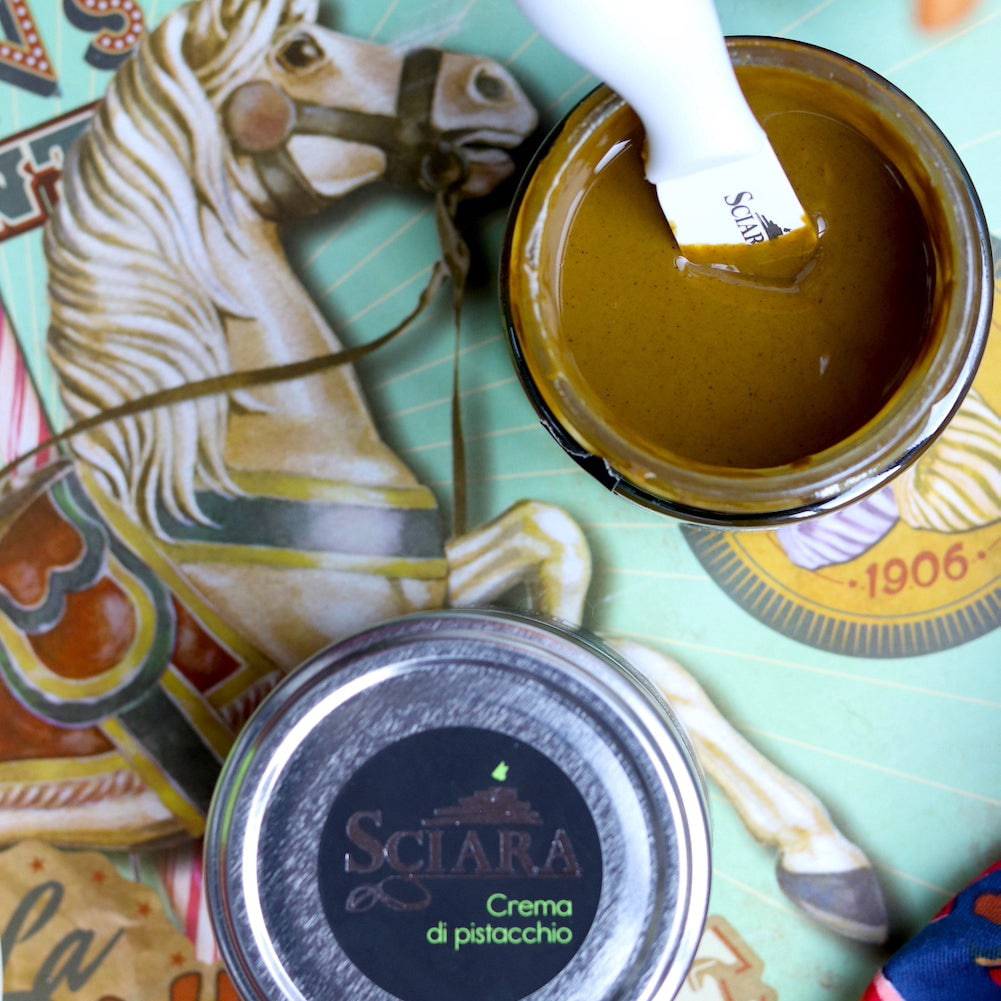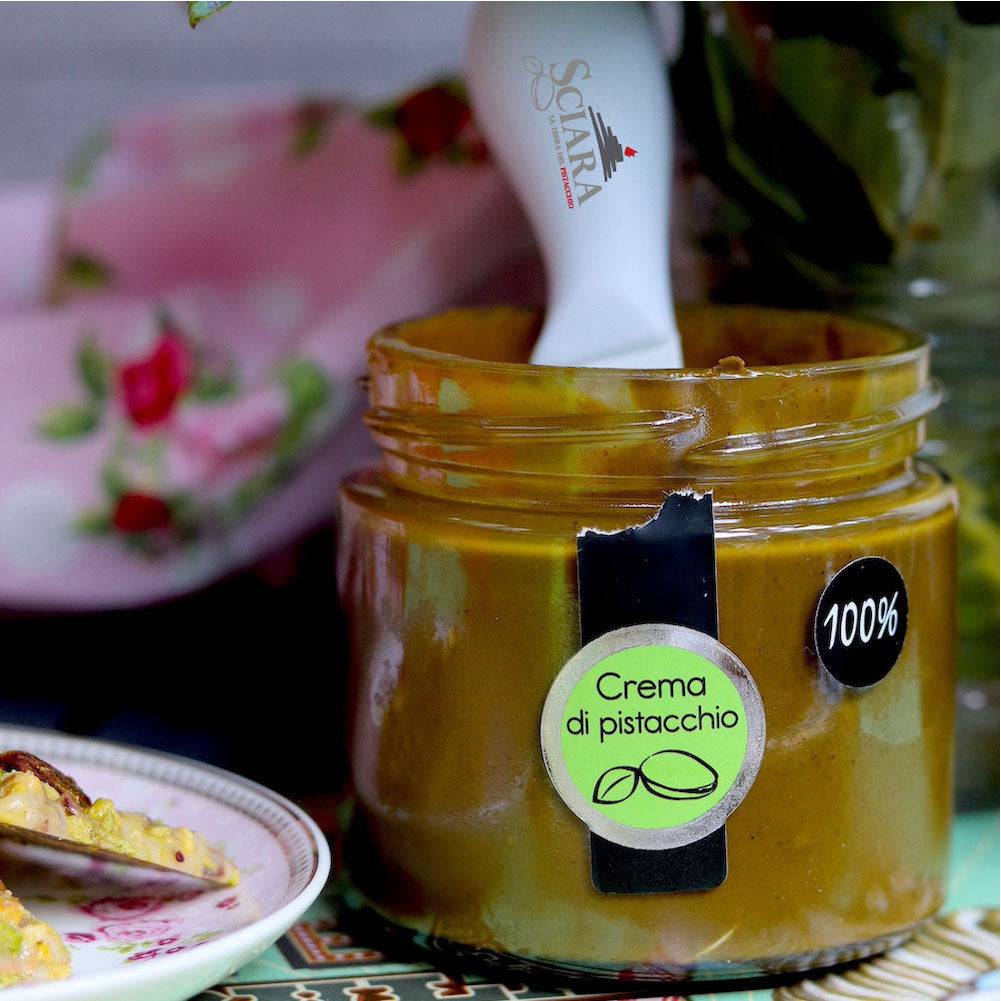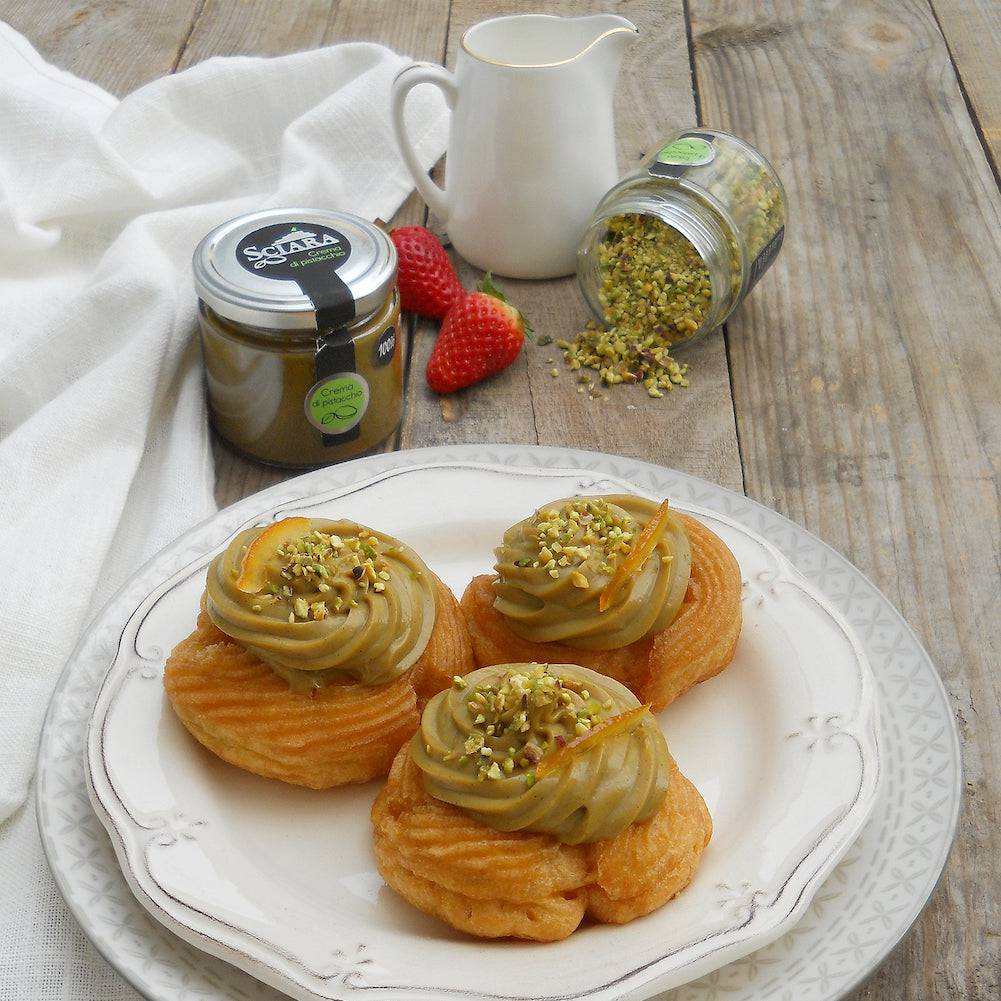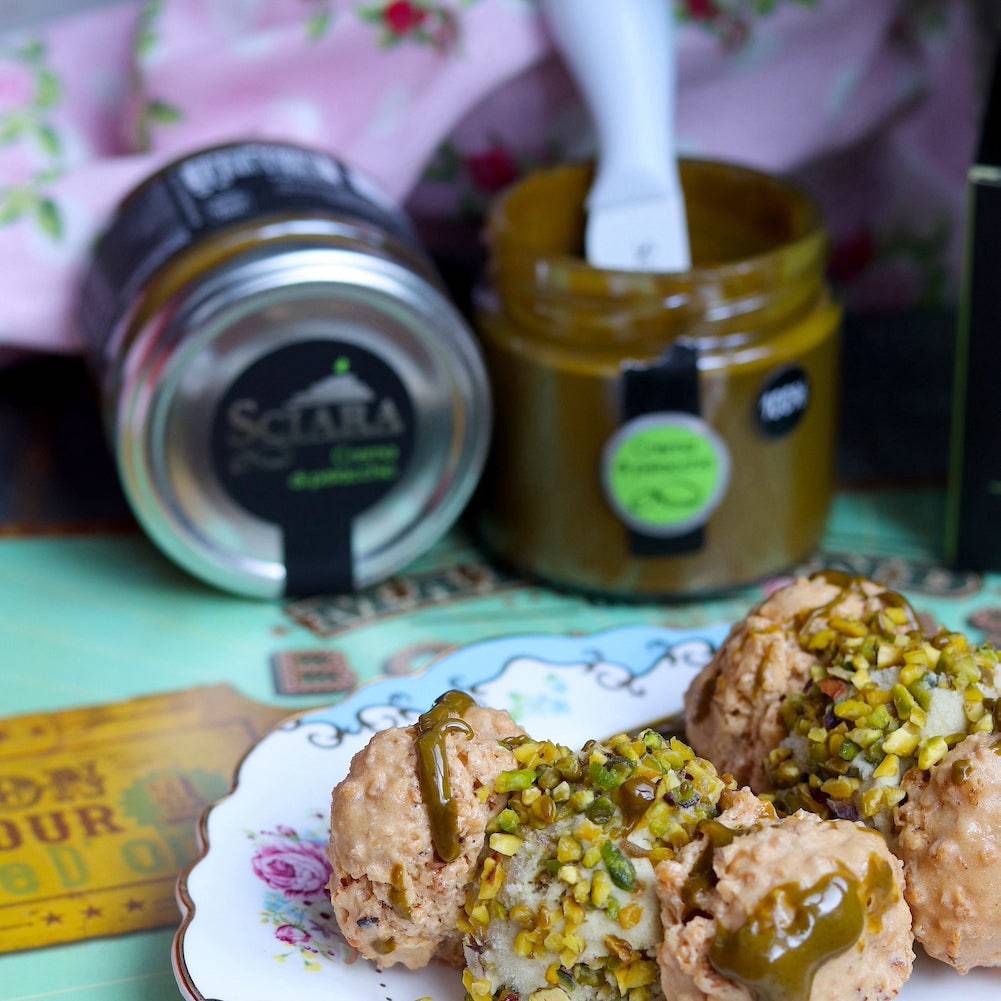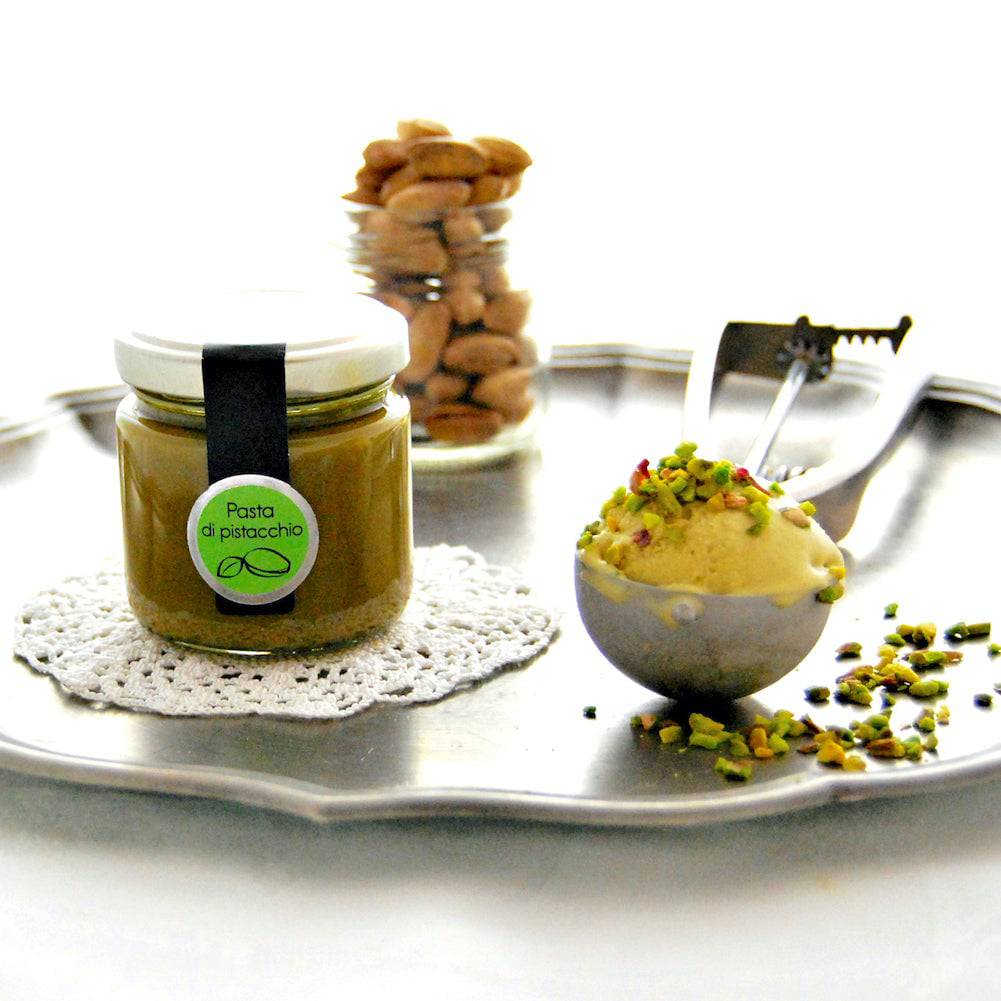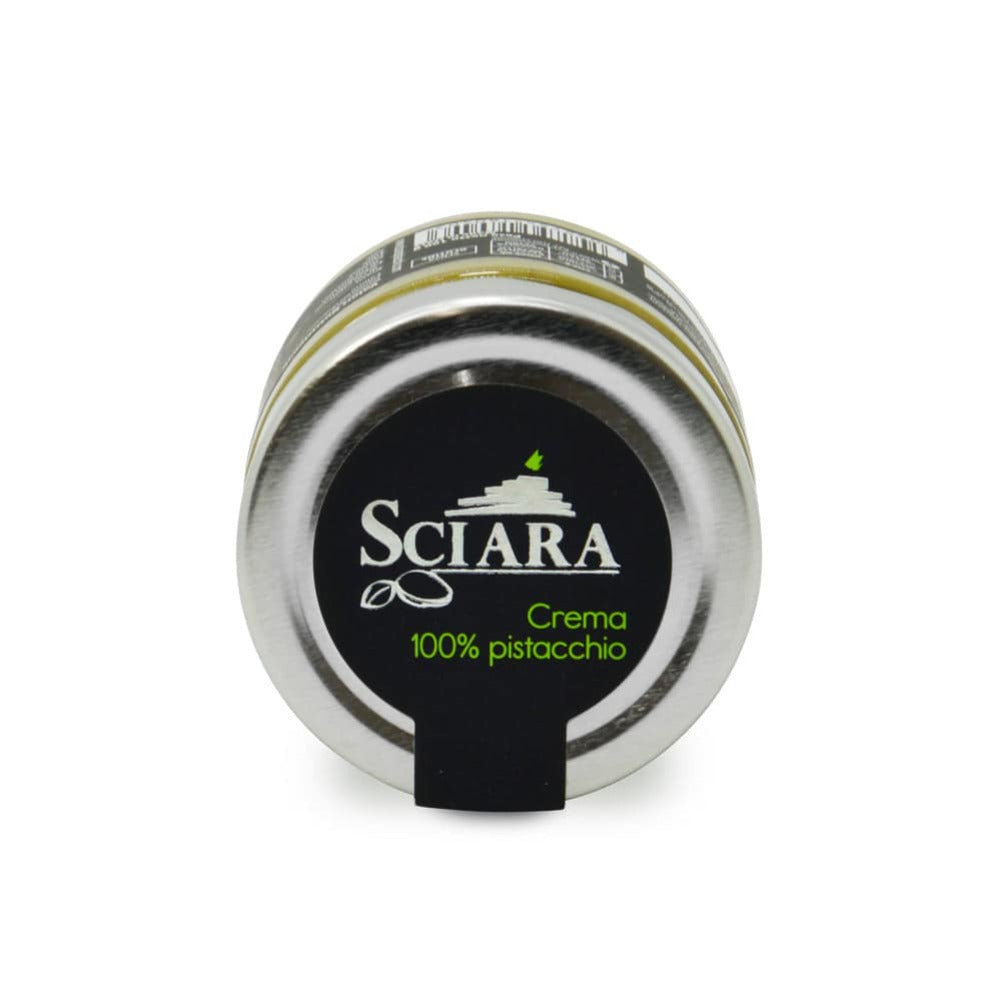 Always the best shipping conditions

Shipping in Italy is free from €39. For smaller expenses, the rate is €5.90. For shipments abroad, the system will propose the best available rates

Never lose sight of your package

Shipping from our warehouse normally takes place within 1-2 days of ordering. Our system will constantly update you, via email or sms, on the status of the delivery

Doubts or problems? We are always there!

For any question or inconvenience, enter your data and your request in the contact form . You will be contacted as soon as possible by our operators